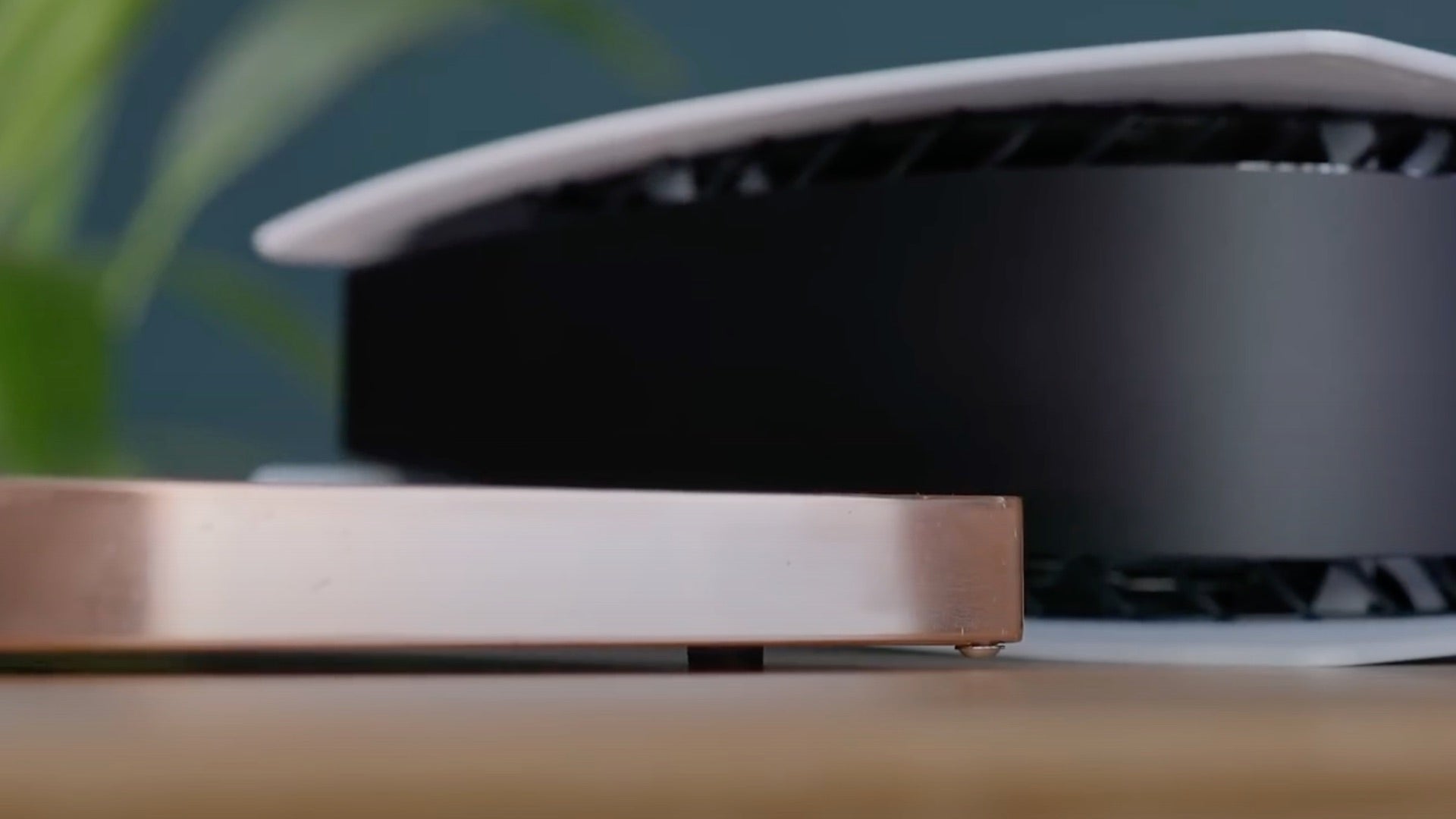 PlayStation 5 may be a lot of things to a lot of different people, but one thing most would probably agree on is that it's a bloody big console. Now, however, one enterprising YouTuber has taken up the challenge of downsizing the machine to create the "world's first PS5 Slim console" – one that's less than 2cm thick.
The project is the work of YouTube channel DIY Perks, which specialises in videos about designing and building gadgets and technology at home, and begins with a tear-down of Sony's behemoth console to figure exactly which of its innards should stay and wish can go to hit that 2cm target.
Perhaps unsurprisingly, the majority of the PS5's bulk comes from its steel shrouding and CPU-cooling heatsink, and with those gone, DIY Perk's target seems a little closer to reality. Ultimately, to hit that magic number, PS5's existing cooling solution is replaced with a custom water-channeling system made from copper sheeting. It's not a cheap option, costing an eyewatering $240 for the sheeting alone, but it appears to do the job.