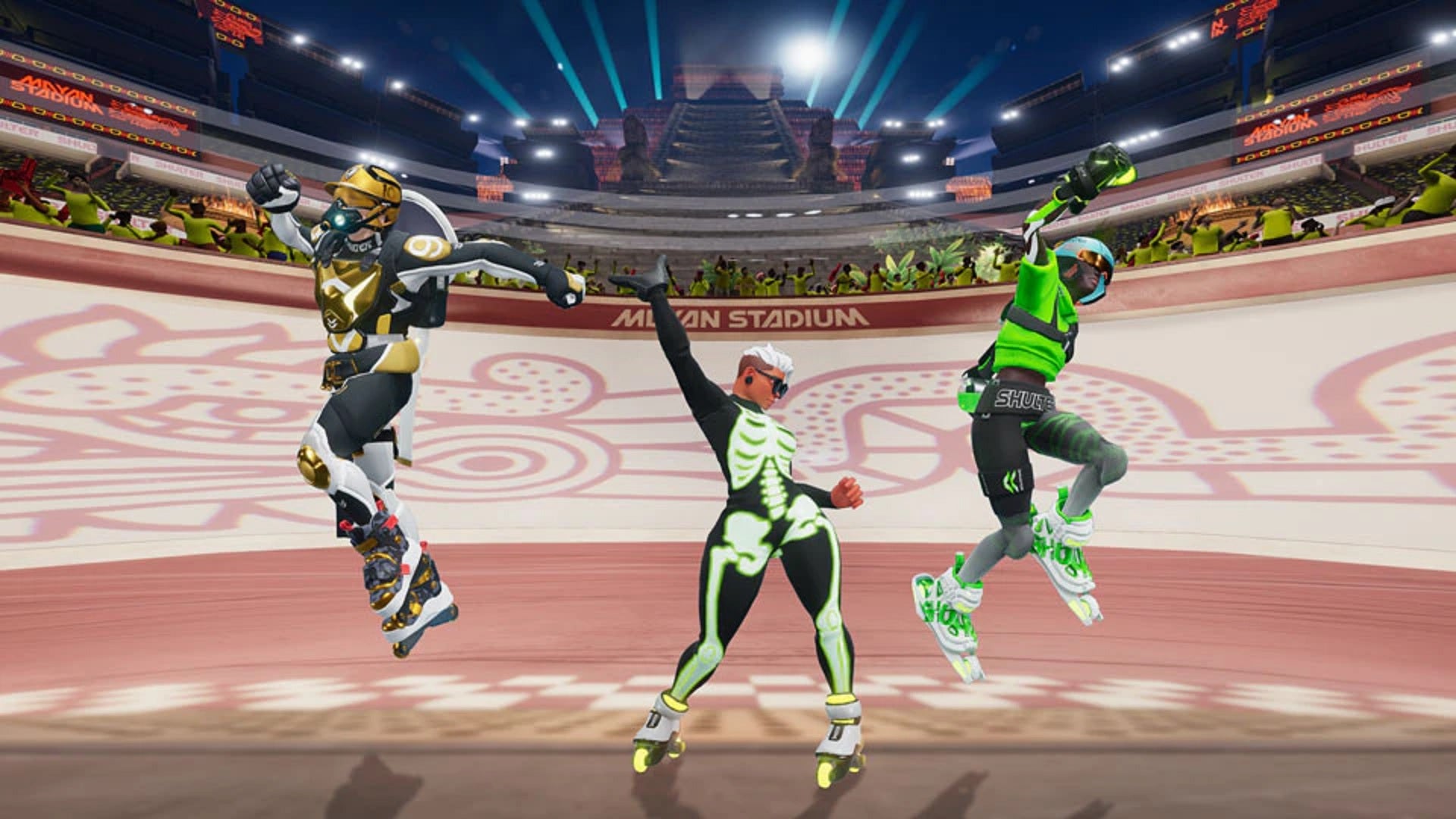 Update: The Roller Champions official Twitter account has come out with a statement rejecting the rumour that the game will be shutting down after Season 3. You can read it in full, embedded below:
Roller Champions, the free-to-play roller skating action game released by Ubisoft earlier this year, may be on the chopping block soon if Giant Bomb's Jeff Grubb is to be believed. If true, this means that news of the game's demise would have come only two months following its release.
Speaking on the Xbox Era podcast, the journalist from Giant Bomb claims to have recieved information which he then revealed to his peers while on the topic of Ubisoft changes and cancellations. This nonchalant reveal was followed by brief praise for the game, mixed with the shared sentiment that it wasn't quite exciting enough to keep their interest.