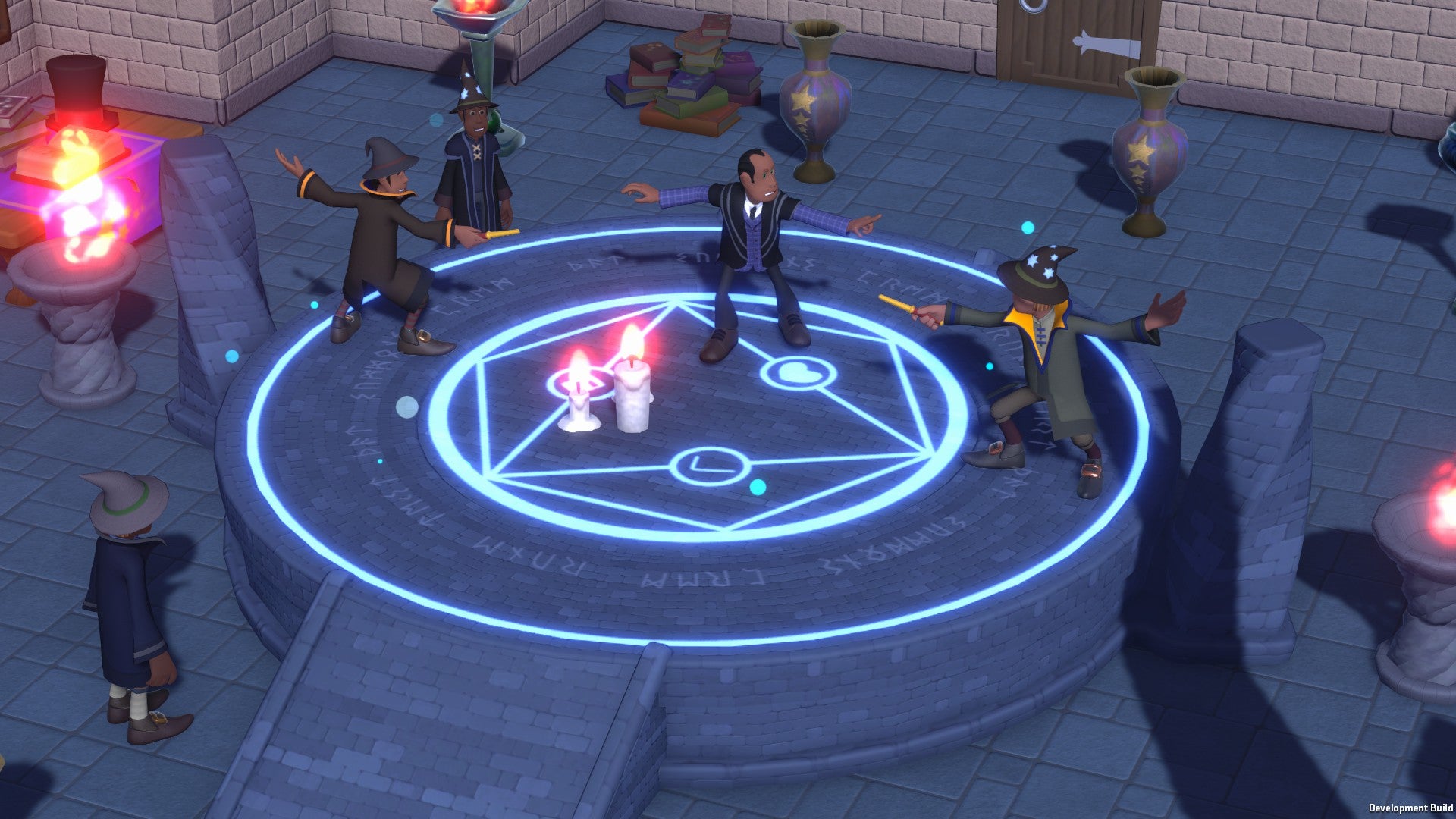 Wizard duels, potion brewing, and crystal balls will feature in Two Point Campus's wizardry course.
As wizardry students advance their magic becomes more powerful, which will be needed not just in duels, but in dealing with ancient curses and nefarious enemies looming about the school.
Though the wizardry course has been spotted in previous trailers, a new course reveal video has given a more detailed look at the classes – you can watch it below.