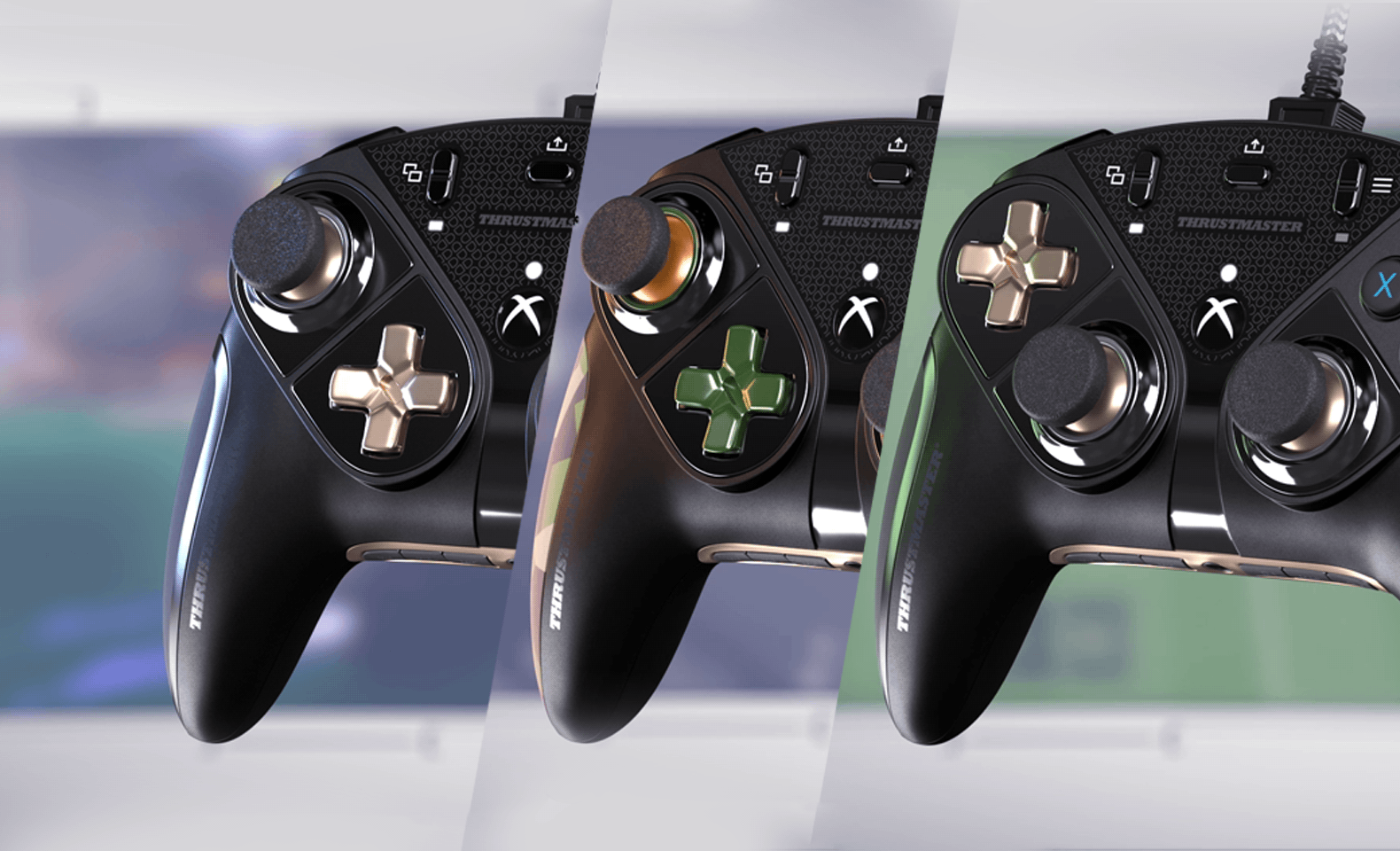 Controllers are now bigger business than they've ever been. More interestingly, though, the shape of the market for additional console input devices has shifted. Specifically, it feels as though the age of third parties delivering featherweight plastic tat that you'd give to your least favorite mate to use has been supplanted by the opposite: high-end, all-singing, all-dancing – the sports car of controllers. And these days, there's quite a few of them to choose from.
Xbox and PlayStation have their official offerings, of course, but now third parties are also getting in on the action. Thrustmaster's entry into this lucrative arena is the eSwap X Pro, a premium pad with a wide range of features that aims to outdo the official Xbox alternative with some unique features – though there's a major caveat there we'll come to in a moment.
Anyway, from the moment you first lift it out of the box, it's clear that the eSwap X is a premium piece of kit. It's weighty, firm, and lush-feeling. Even the box goes some way to try to sell that premium feel, with a magnetic opening mechanism and a soft interior to gently hold the controller and its various add-ons in place.