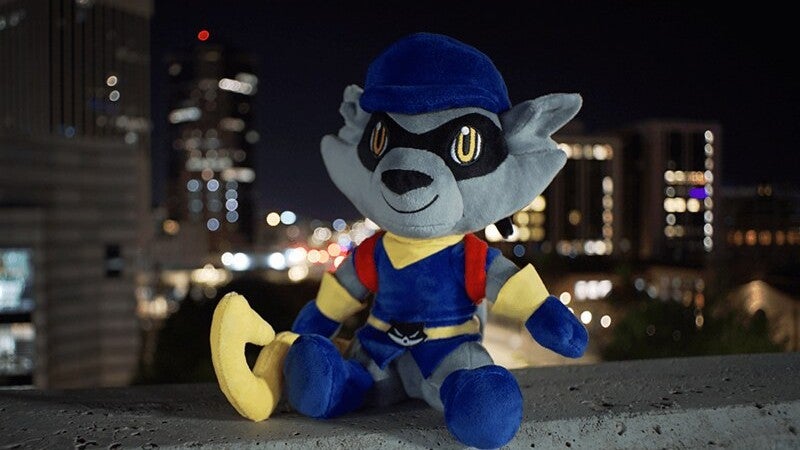 Sly Cooper developer Sucker Punch has lifted the lid on a new line of merchandise to celebrate the series' 20th anniversary.
This range consists of a Sly plushy (seen in the header image), a print of some anniversary artwork by the original Sly Cooper's art director Dev Madan and an anniversary T-shirt.
The artwork is certainly an impressive collection of nostalgia for Sly Cooper fans. Madan has rammed it full of references and Easter eggs from the last 20 years.