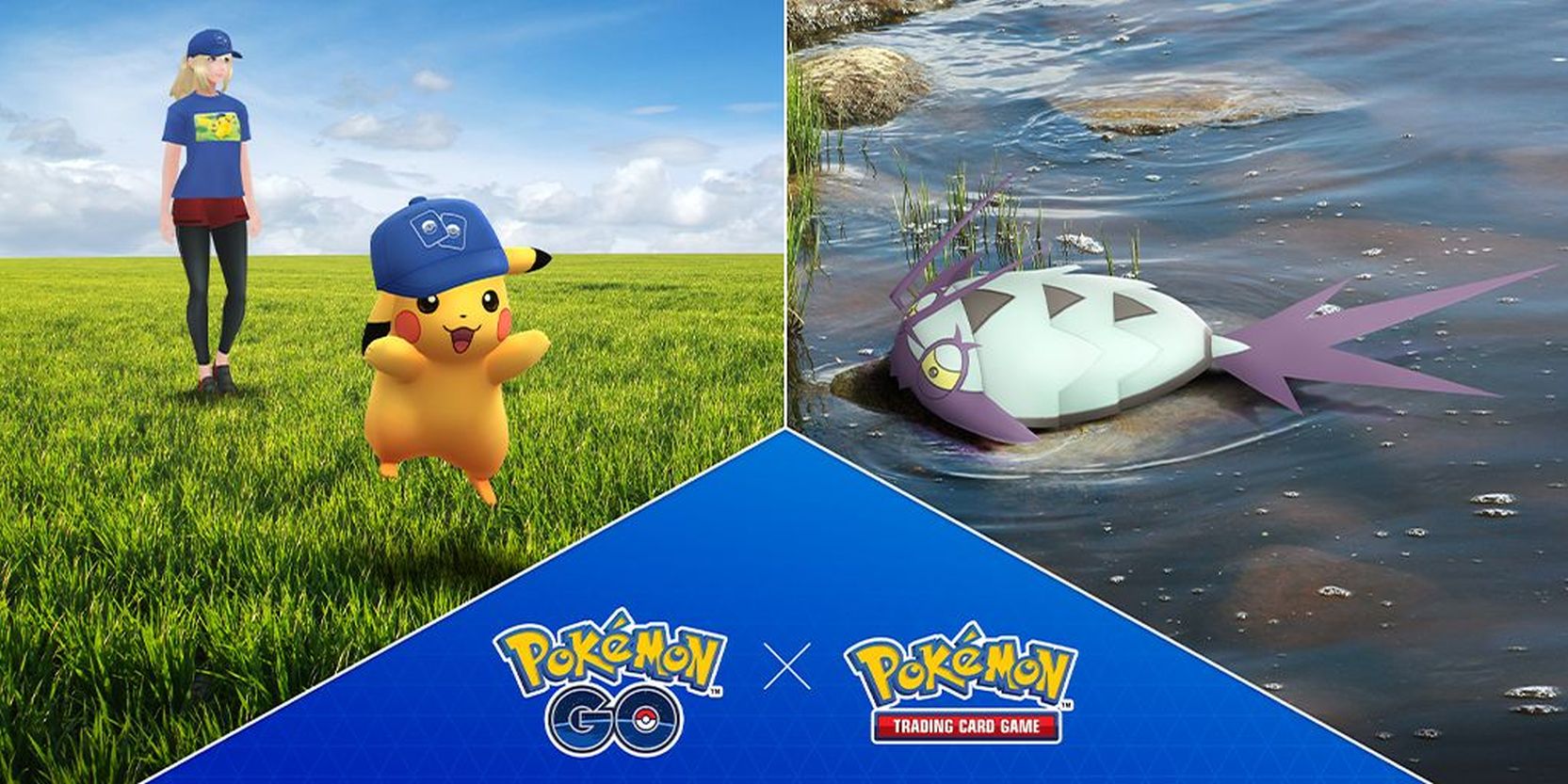 A collaboration between Pokemon Go and the Pokemon TCG will kick off next week.
The crossover event is to celebrate the Pokemon Go expansion coming to the Pokemon TCG.
As part of the collaboration, Pokemon Go players will see the debut of Pikachu wearing a Pokemon TCG hat. Mewtwo that knows Shadow Ball or Psystrike may also appear in Raid Battles, and if you are lucky, you may encounter a shiny Meltan.