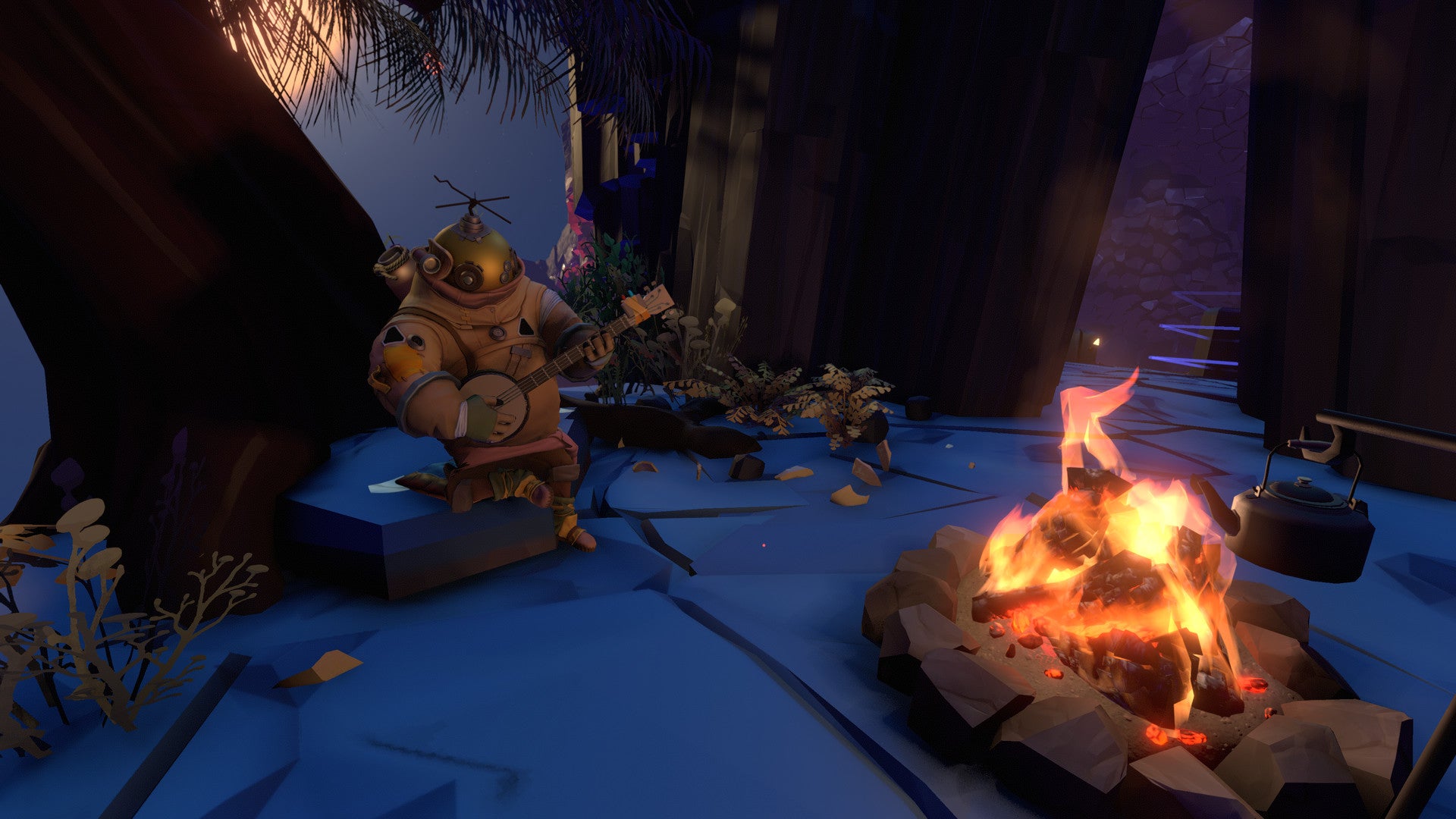 Annapurna Interactive and Mobius Digital have announced that Outer Wilds is now available for PlayStation 5 and Xbox Series X/S.
On the consoles, 2019's critically acclaimed mysterious first-person space simulator game will run in 4k at 60fps. The upgrade is a free download if you already own it on PS4 and Xbox One.
Previously released on PC, Xbox One and PlayStation 4, the open-world exploration game will find you probing your surroundings, tracking down mysterious signals, deciphering ancient alien writing, and roasting marshmallows.