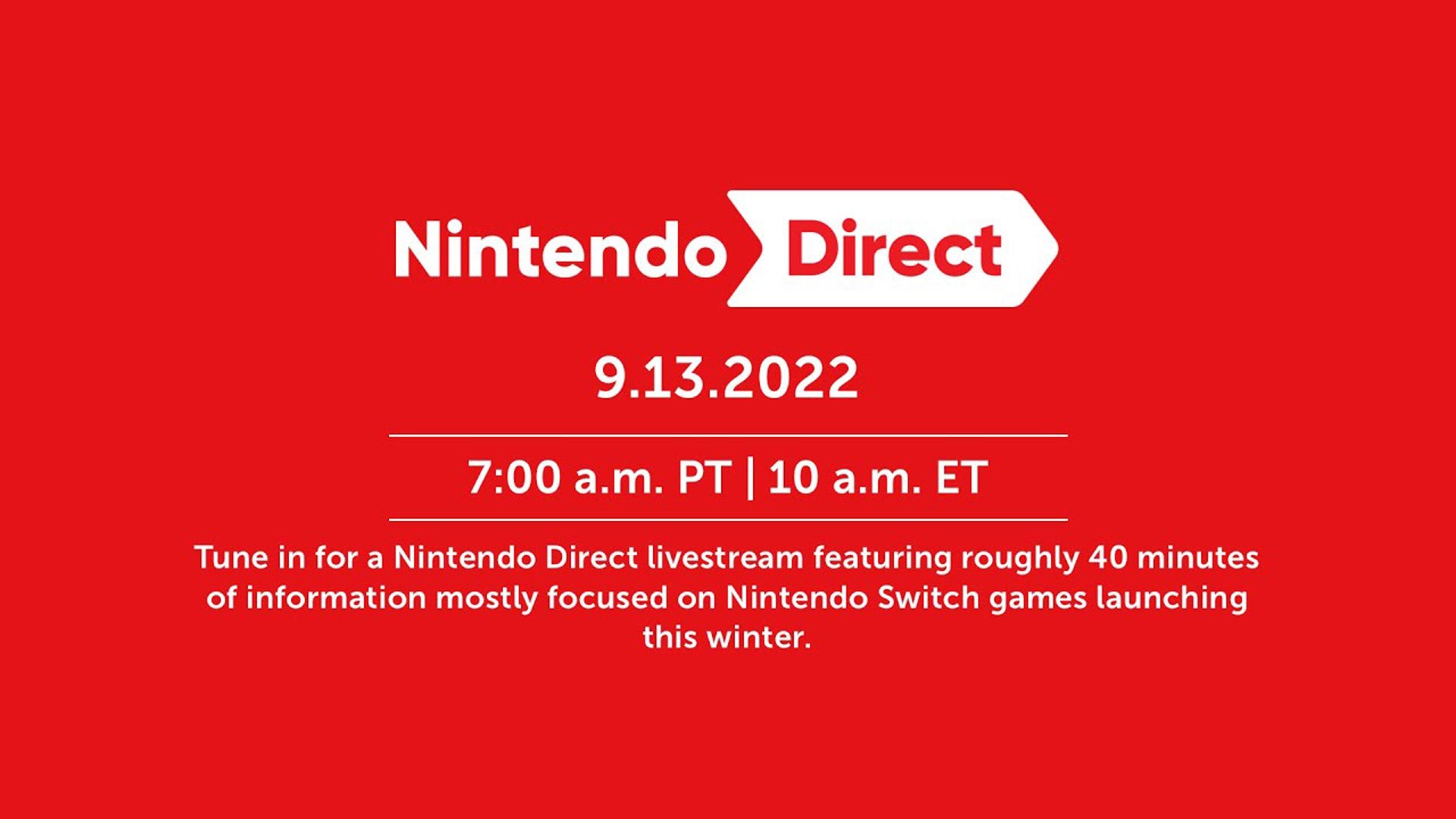 That's right everybody, that much rumoured Nintendo Direct is very much real, and it's coming tomorrow, September 13.
There's been a lot of he-said, she-said, they-said this past week, with reports of the supposed Direct airing this week, then getting delayed, then not getting delayed, and now finally it's confirmed that it will be streamed on the official Nintendo YouTube channel at 3pm BST/ 4pm CEST/ 10am EST.
The Direct will apparently feature "roughly 40 minutes of information mostly focused on Nintendo Switch games launching this winter." Seeing as winter runs from December to March, don't expect everything that is shown off to be coming out in just December.