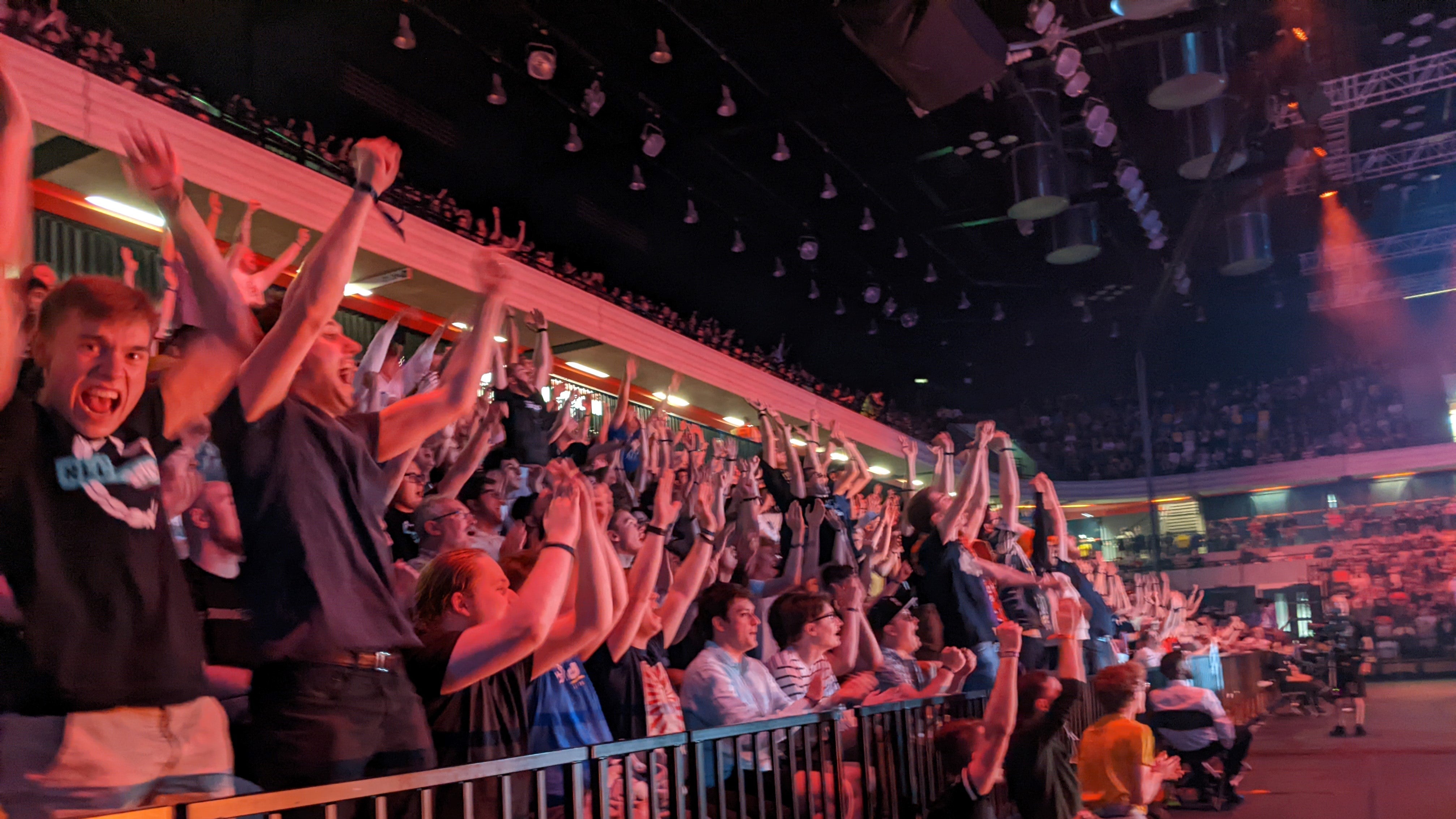 A crowd erupts in rapturous applause and hectic cheers as a goal is scored at London's Copper Box Arena. The energy is electric, with no sign of easing up, seamlessly channeled into a spontaneous performance of DJ Otzi's Hey Baby emerging from thundering hands and rumbling feet – the victorious player's name and team subbed in for key lyrics. Even as the game continues, Mexican waves and synchronized clapping takes hold of both domestic and international attendees. Once the match is won post-game interviews are short and hesitant – forced to a stop in the wake of colossal cheers, chants, and the occasional boo.
Each goal is a shockwave, each victory a lightning storm. This isn't a Premier League football game, nor a local kickabout celebrated by impassioned diehards. This isn't even football, really. This is Rocket League, and the source of this football-style crowd work can only come from one place: Section 104.
But before we dive into what Section 104 does, we need to start with who they are. When diving into the history of Rocket League's rowdiest fans, there are two people you have to start with: Alex Knight and Emile Cole. Two halves of the SubParButinHD Rocket League YouTube / Twitch channel who have gone on to land official roles in the Rocket League Championship Series as both casters and analysts.