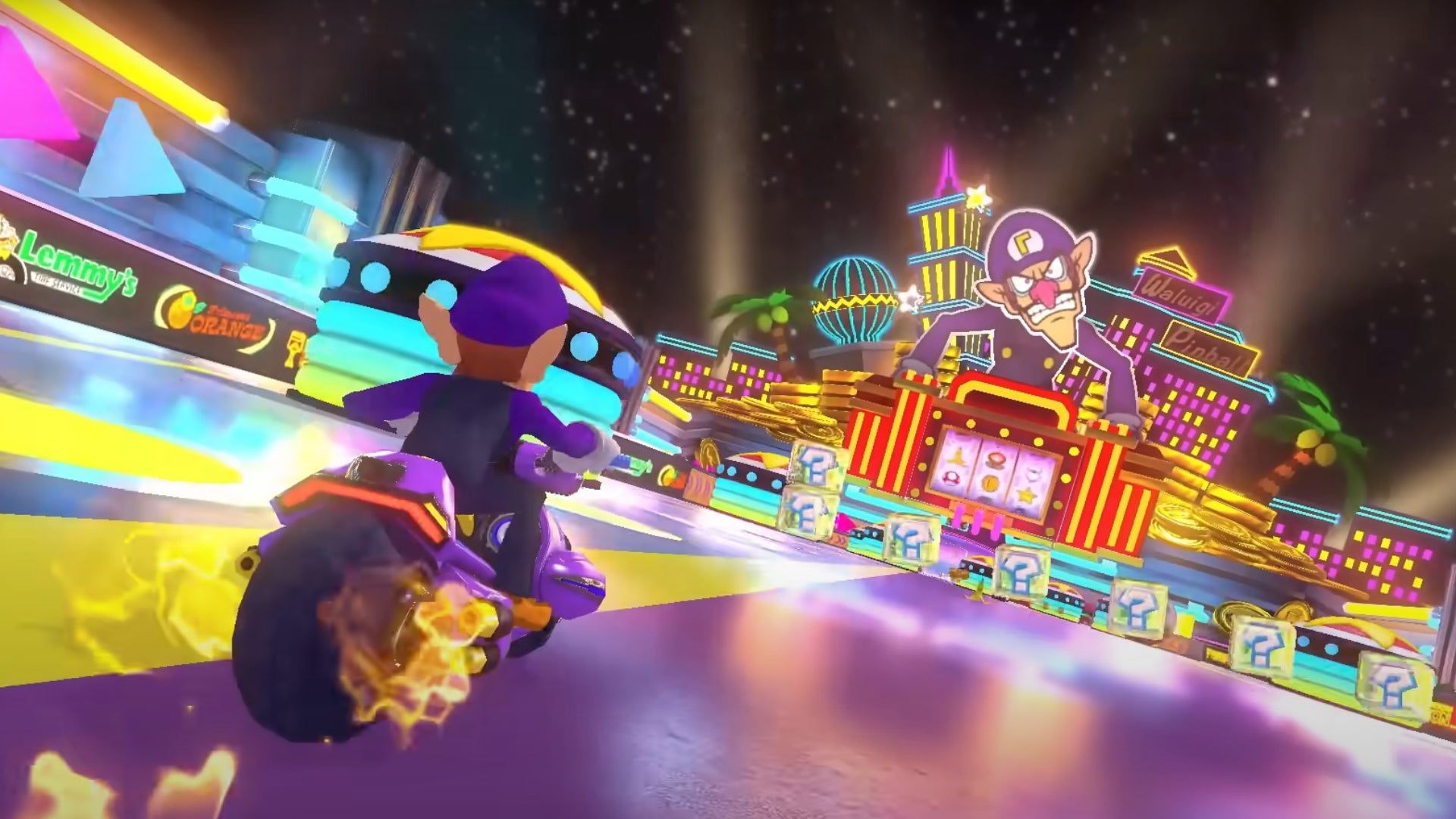 Nintendo has released Wave 2 of new and revamped tracks for the Mario Kart 8 Deluxe Booster Course Pass. As a result, one of the best tracks of the series has finally arrived. No, it's not DK Mountain or Maple Treeway. It's Waluigi Pinball.
Wave 2 of the Booster Course Pass introduces two new cups with four new tracks each. The Turnip Cup includes tracks New York Minute (Tour), Mario Circuit 3 (SNES), Kalamari Desert (N64), and Waluigi Pinball (DS).
Meanwhile, the Propeller Cup includes Sydney Sprint (Tour), Snow Land (GBA), Mushroom Gorge (Wii), and a brand-new map, Sky-High Sundae.