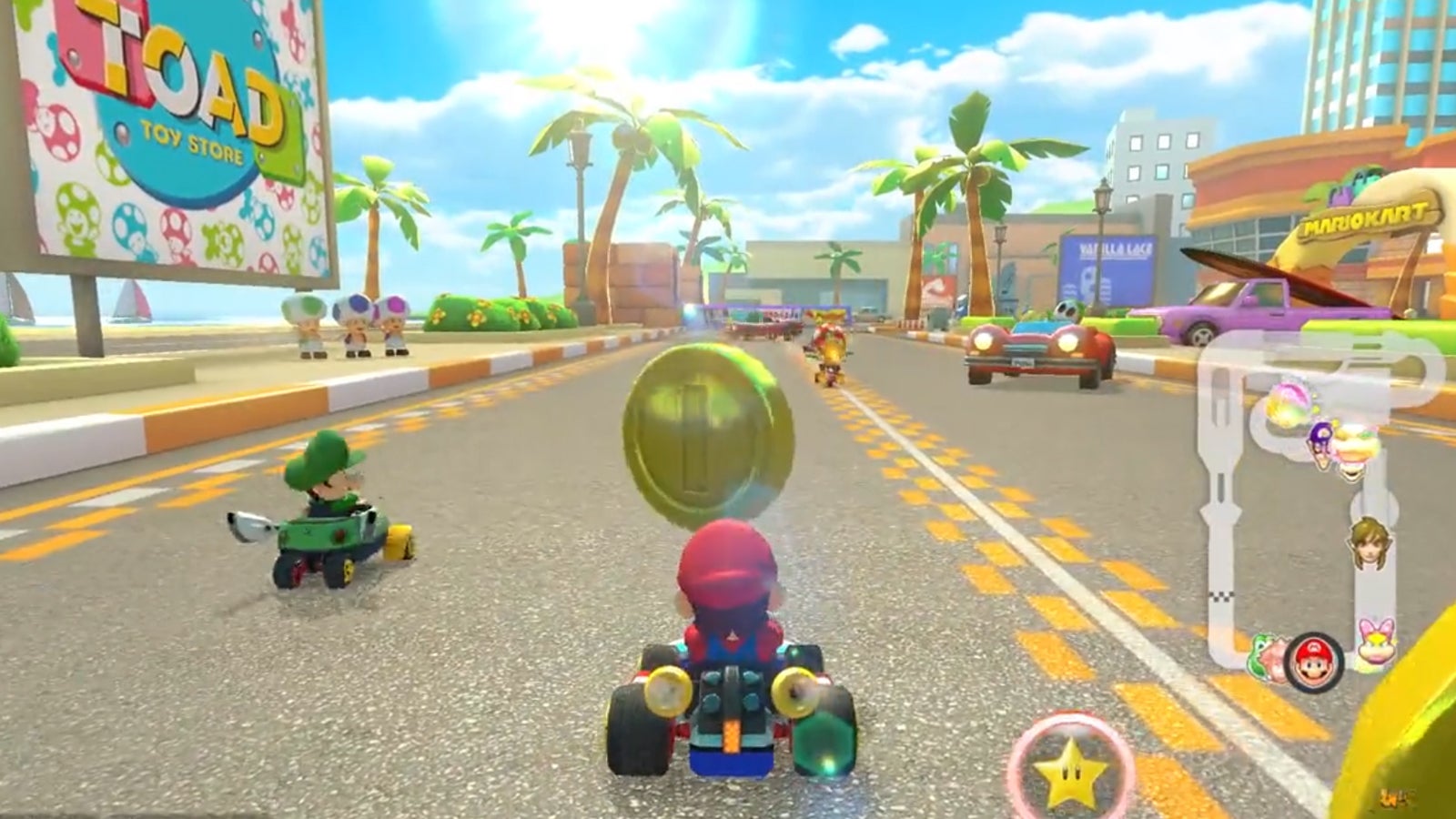 The second wave of Mario Kart 8 Deluxe DLC is now available to download – and alongside it, there's a surprise update for one of the first wave's tracks.
That's right, Wii classic Coconut Mall has been fixed, so the Shy Guy-driven cars at the end of the course are no longer static.
Bizarrely, however, rather than just move back and forth as they did in the Wii original, the vehicles now pull off doughnuts. I'm not sure this was an improvement.