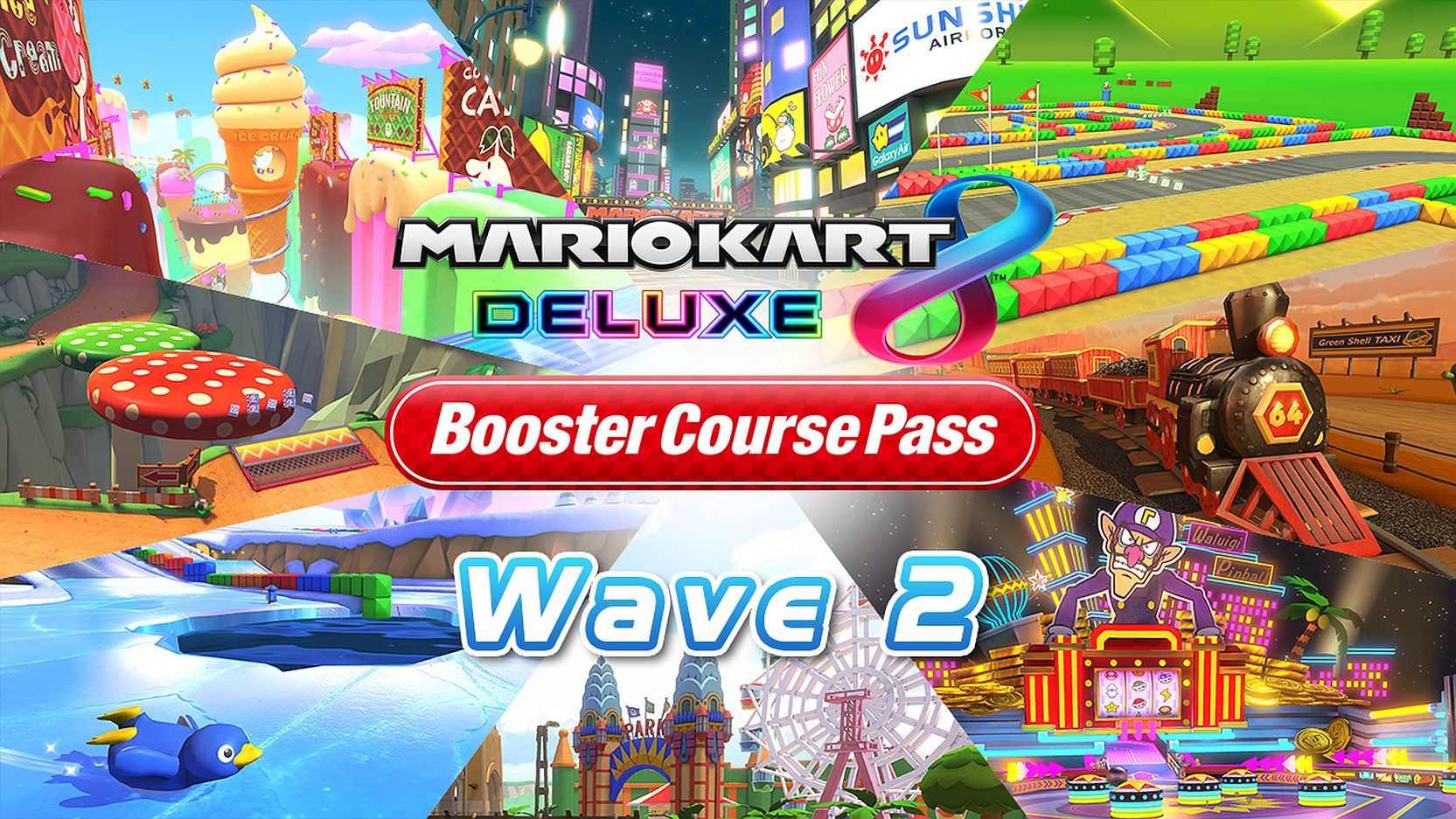 Eight additional courses are making their way to Mario Kart 8 Deluxe with Wave 2 of the Booster Course Pass.
Releasing on August 4, one of the entries is the Sky-High Sundae course which makes its first appearance in the Mario Kart series. There's also New York Minute from the Mario Kart Tour mobile game, and you can race around a giant pinball machine in the DS Waluigi Pinball course.
The tracks included in Wave 2 are part of the Turnip Cup and the Propeller Cup. Each cup features fast and familiar courses pulled from the Mario Kart series across SNES, Game Boy Advance, Nintendo 64, Nintendo DS, Wii, and Mario Kart Tour games. You can play the courses locally or online.