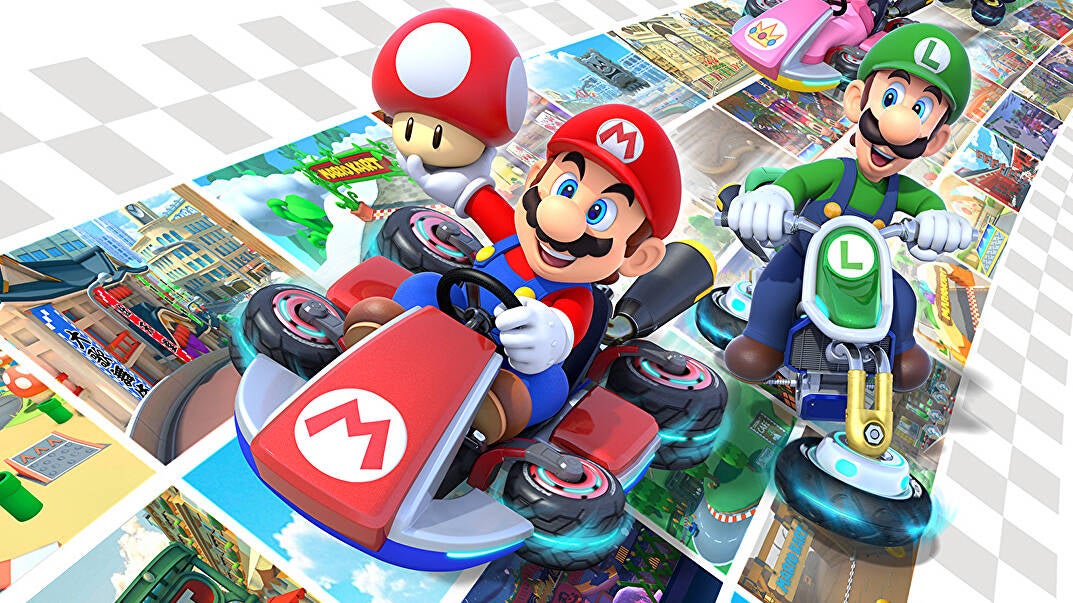 Shortly after Nintendo released the first wave of Mario Kart 8 Deluxe Booster Course Pass DLC in March, data miners uncovered what appeared to be a near-complete list of platforms each new wave would be pulling tracks from – and the recent arrival of Wave 2 appears to validate that leak, giving fans a solid foundation for the giddy speculation of classic tracks still to come.
Following Wave 1's release, data miner Fishguy6564 shared a video of Mario Kart 8's track selection screen with the Booster Course Pass' ten remaining cups unlocked, complete with the platform origin of each included track. The then-unreleased Wave 2's Turnip Cup, for instance, was shown to contain four tracks taken from Mario Kart Tour, SNES, N64, and DS, while Propeller Cup listed tracks from Tour, GBA, Wii, and a final, yet to be defined course.
We now know, following Wave 2's release this week, that those leaked platforms line up perfectly with Mario Kart 8's newly expanded track roster. The final track listing for the Turnip Cup is New York Minute (Mario Kart Tour), Mario Cart Circuit 3 (SNES), Kalimari Desert (N64), and Waluigi Pinball (DS), while the Propeller Cup brings Sydney Sprint (Tour), Snow Land (GBA), Mushroom Gorge (Wii), and Sky-High Sundae (Tour). Notably, the latter is debuting as part of the Booster Pack but coming to Tour later, which might explain its absent tag in the leak.