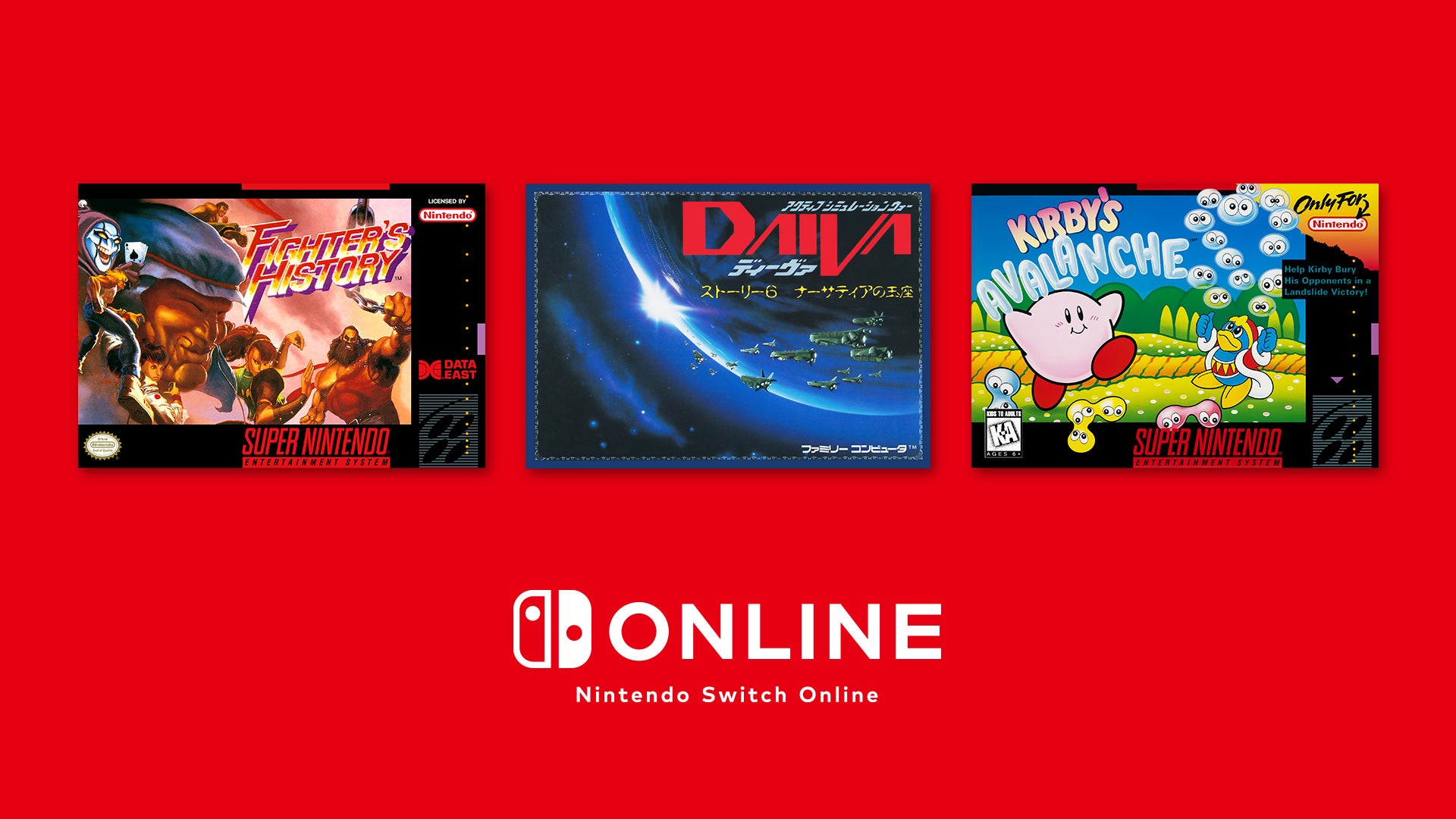 Three classic games have been added to the Nitendo Switch Online library.
The titles are NES game Daiva Story 6: Imperial of Norsartia, and SNES titles Fighter's History and Kirby's Avalanche.
Released for Nintendo Entertainment System in 1986, Daiva Story 6, like previous games in the franchise, tells an overarching story – this time out from the perspective of Mahtari Shuban. The character's task is to acquire resources from different planets and defeat the enemies that live on said planets.