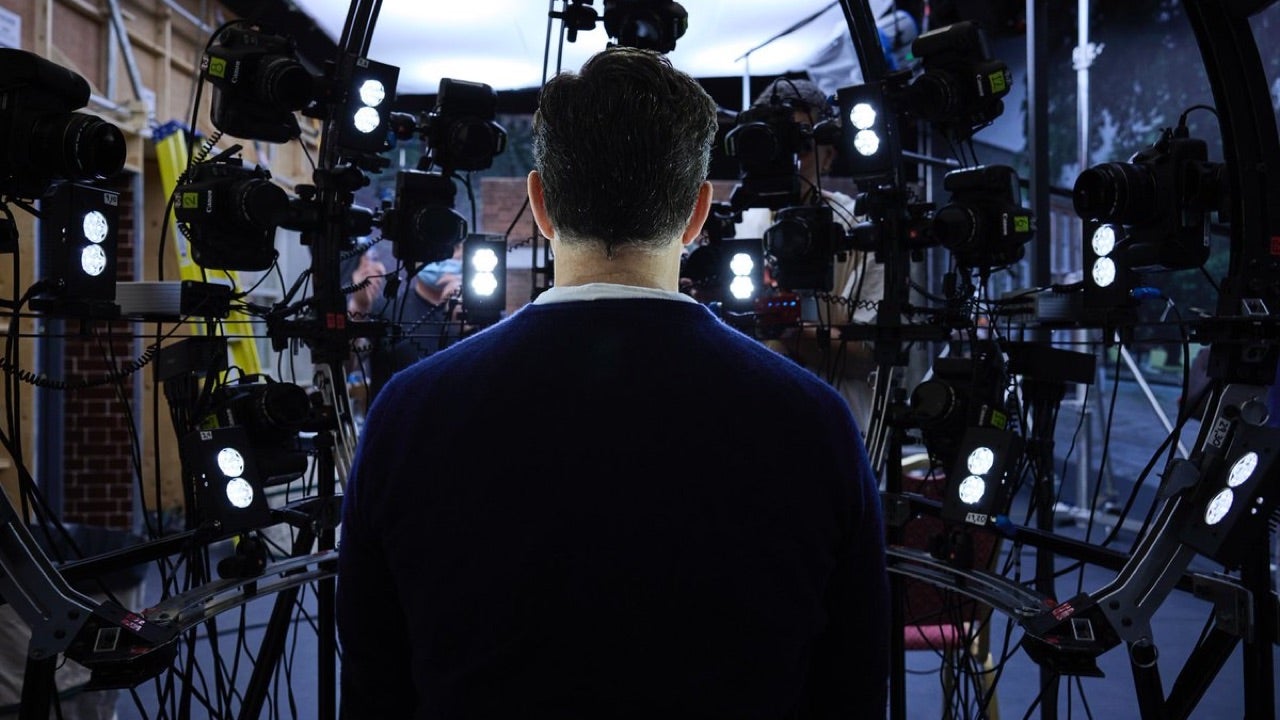 If FIFA 23's 700+ plus real-life football clubs somehow aren't enough to be getting on with, it looks like you'll soon be able to sling a decidedly more imaginary one onto the pile, with all signs pointing to an appearance from Ted Lasso's AFC Richmond in this year's game.
Hints of an impending crossover with the award-winning Apple TV+ comedy series first emerged last week, when a listing for AFC Richmond – the fictional London team managed by Ted Lasso in the show – briefly appeared on EA's FIFA ratings database before being removed.
That might have been the end of it, but now the official Ted Lasso Twitter account has shared an image showing what appears to be Ted Lasso actor Jason Sudeikis, albeit from behind, ensconced in the FIFA team's facial capture rig – used to digitise the real-world likeness of players (and, for the first time this year, managers) for use in-game.