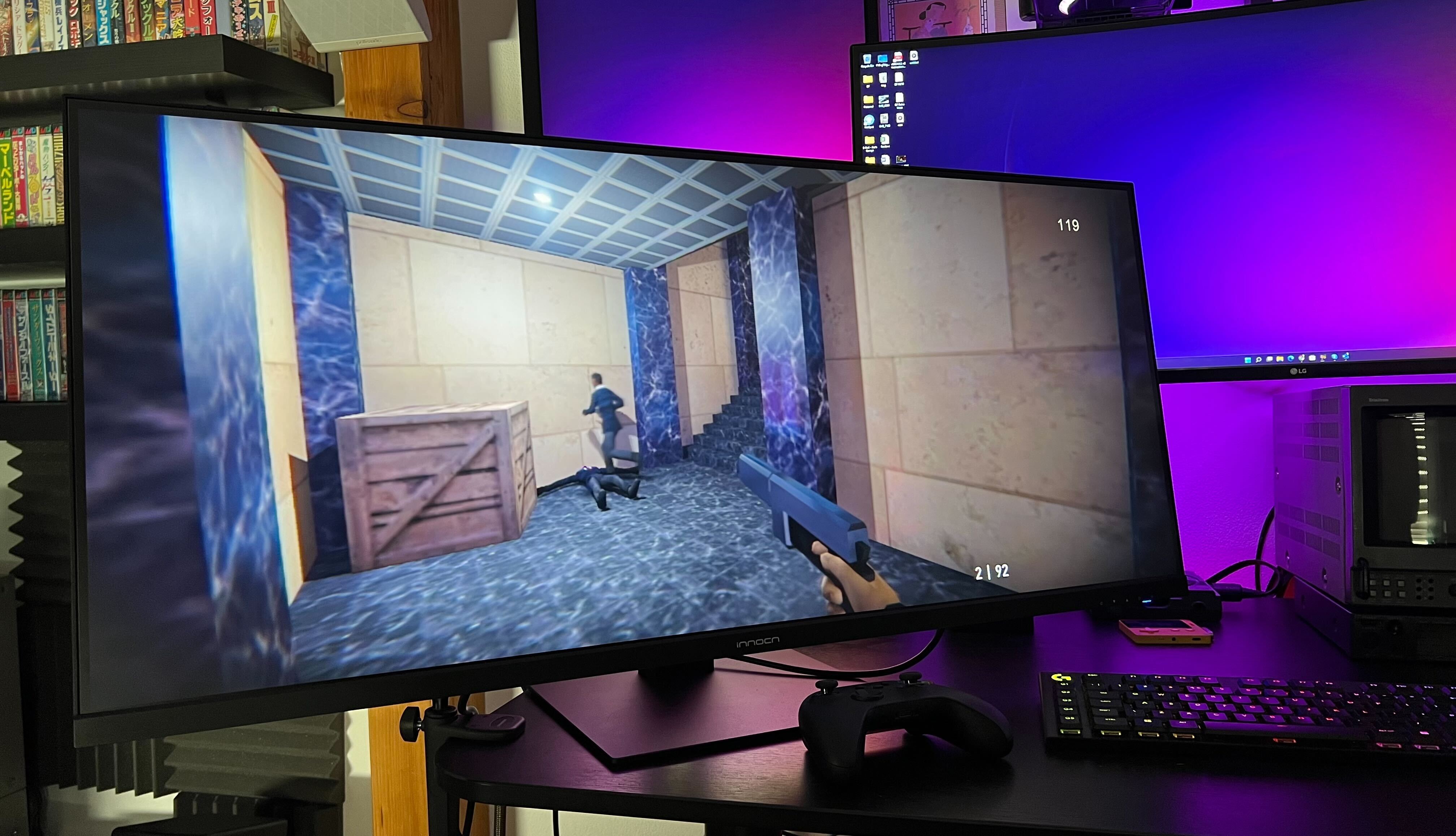 The Innocn 40C1R is a 40-inch ultrawide monitor with an IPS-style panel, AMD Freesync Premium and a 144Hz refresh rate – all standard stuff, right? What makes this monitor unique though is its form factor: the 40C1R is completely flat, making it a tempting alternative for folks that don't appreciate the curved screens endemic amongst modern ultrawides. You don't pay a premium for this either, with the 40C1R being surprisingly affordable given its titanic proportions: $600 is the list price, with the price dipping to $480 or less during sales.
I first ran into Innocn earlier this year, when I sampled one of their portable OLED monitors – which I felt delivered a nice combination of portability and image quality with all the benefits of OLED technology. The 40C1R is not an OLED display and I'm not a huge fan of LCD technology, so I was skeptical, but I figured I'd see how it stacks up against my own similarly-sized LG 38GN950 monitor and whether it's a suitable choice for PC gamers looking for a sizable panel at a decent price.
Once you unbox the 40C1R, the first thing that stands out is the understated design. Devoid of the typical ostentatious gaming-oriented elements so common in PC monitors, the 40C1R is restrained with a modest, thin black bezel, a clean rectangular stand and a small lip running along the bottom of the frame housing the controls. It's a nice-looking monitor that'll look good on just about any desk – well, any desk that can handle its girth, at least.