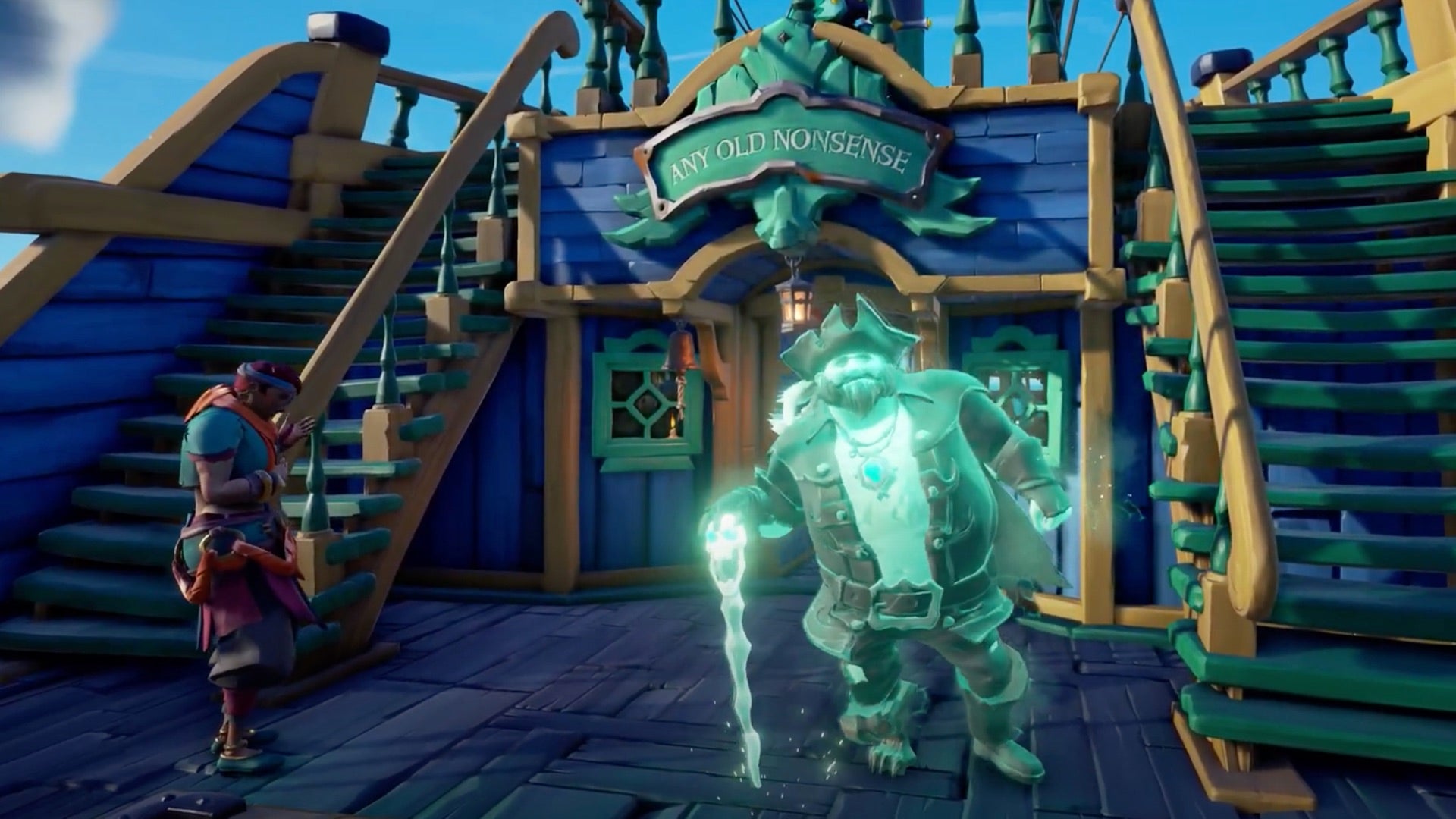 This week marks the very long-awaited arrival of Sea of Thieves' captaincy update, and developer Rare has shared a detailed video breakdown of its new features – including ship owning, naming, and extended customisation – as part of its new Season 7 trailer.
Those who've been with Sea of Thieves for the long haul might recall that captaincy features were originally planned for the game's very first post-release update, back in 2018. A development rethink after a wobbly launch saw those plans put on the back burner, so it was a bit of a surprise when they finally resurfaced some four years later during this year's not-E3.
And now, with this Thursday's slightly delayed launch almost upon us, we have a much clearer idea of how the update will work, with Rare's new video suggesting at least one of the aims of captaincy is to answer player calls for more to spend their amassed in-game wealth on.