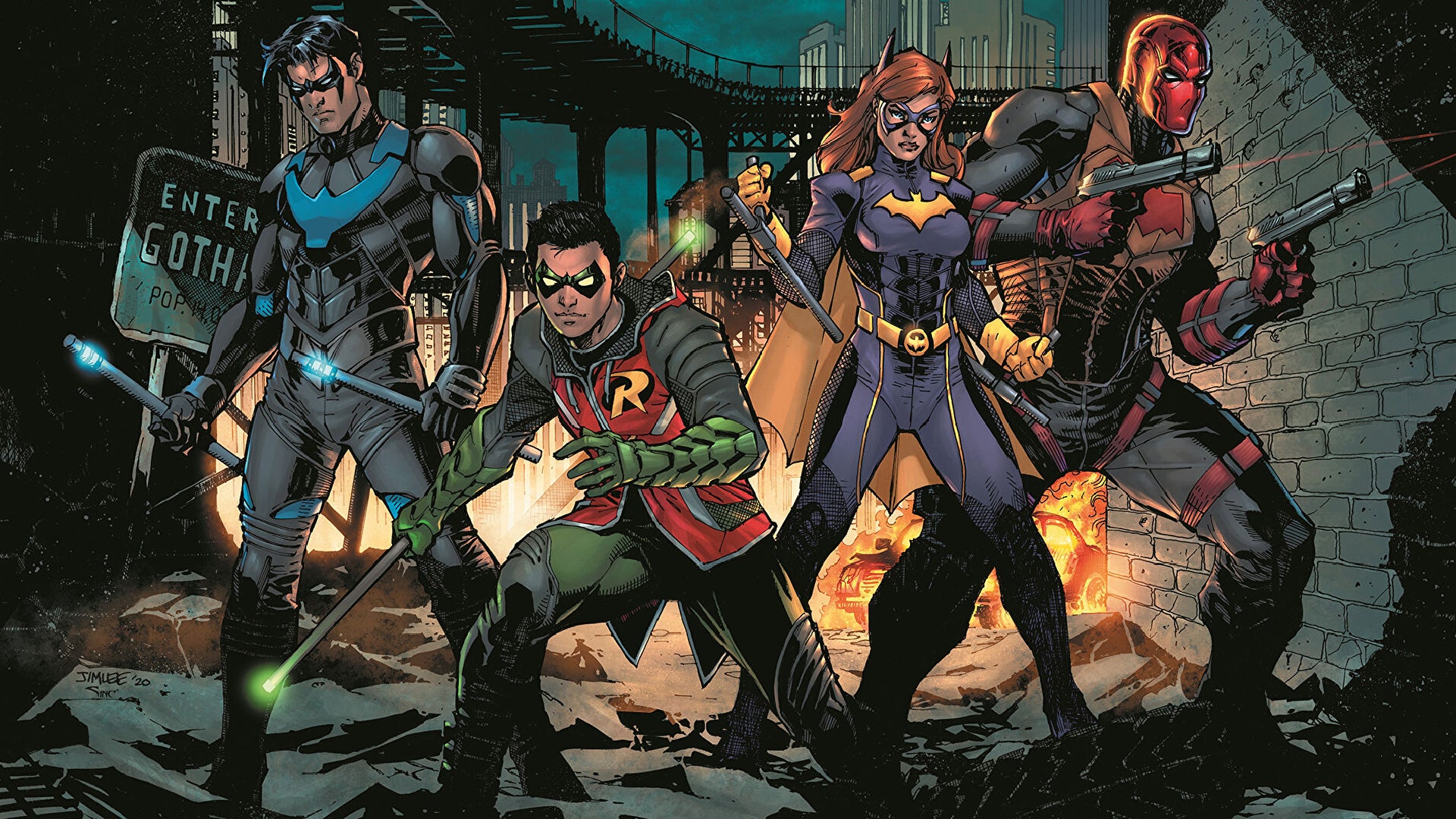 If you want to know a little bit more about the state of a world where Bruce Wayne is (supposedly) dead, and its up to his wards to protect Gotham from the seedy underbelly of the crime world, you may want to make a note of Batman: Gotham Knights – Gilded City – a prequel comic coming from Evan Narcisse (Gen: LOCK, Rise of the Black Panther), and ABEL (Harley Quinn).
The comic series lays the foundations for the events of the game, and examines how the four heroes – – got into the situation they're in at the start of the WB Games Montreal-produced title. Per the blurb, a virus has infected Gotham City, transforming citizens into rage-obsessed maniacs (thanks, Popverse).
Unlike the game, Batman is in this comic, so it stands to reason that we'll see the events that lead to his death in the six-issue run. We'll also get to see what goes off in Batman's home town some 100+ years previous – there's a thread in the comics that follows Gotham in the 1800s, and focuses on the exploits of masked vigilante, The Runaway.