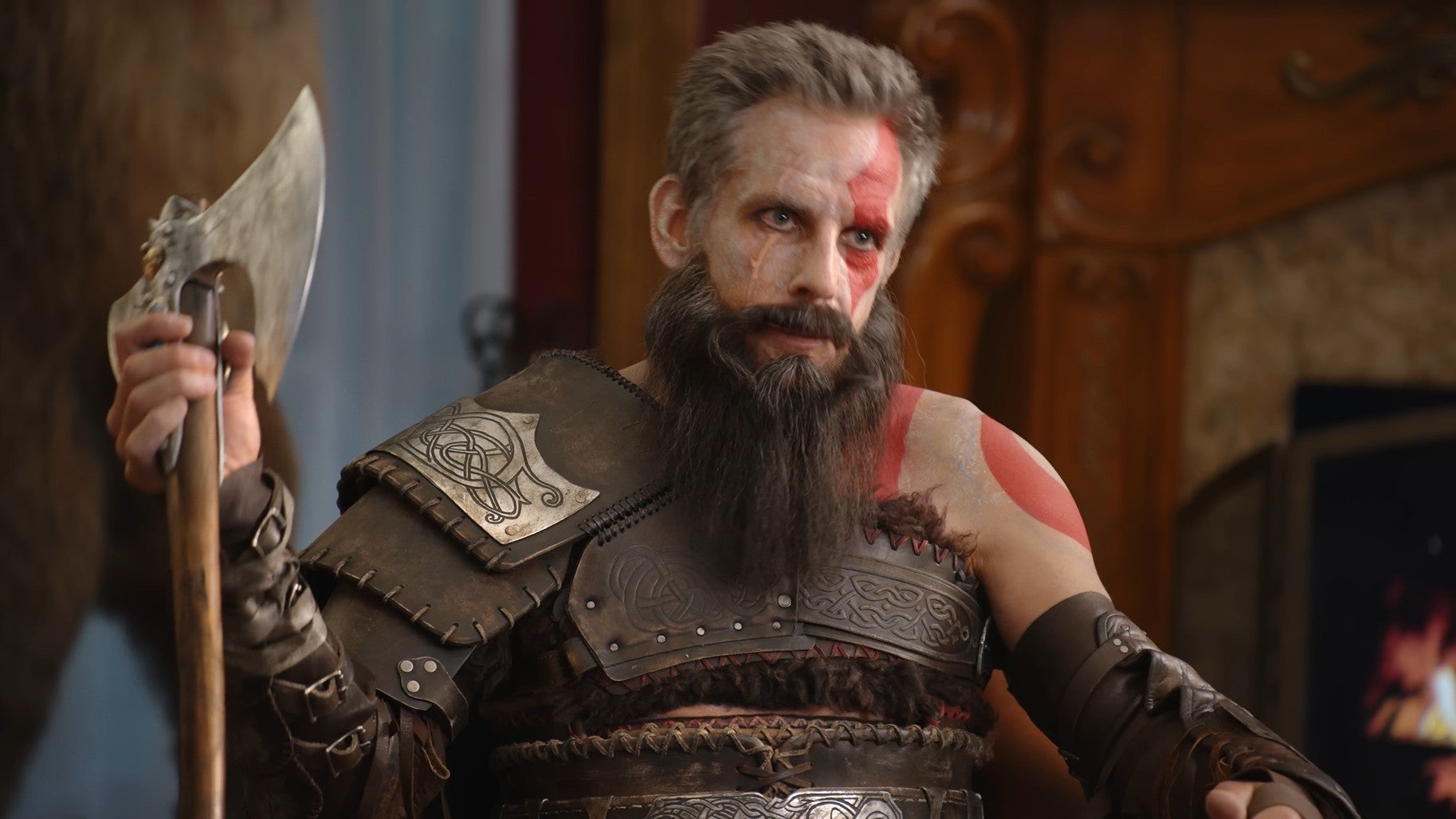 God of War Ragnarök's release is just around the corner and, in anticipation of this, Sony has released a new live-action trailer for its Norse epic.
The trailer in question sees Ben Stiller (yes, of Dodgeball fame) dressed up as Kratos, as he leads a group therapy session with John Travolta, LeBron James and their children. Apparently, the father and son relationship we see in God of War between Kratos and Atreus is key to these famous faces nurturing their own parent-child bonds.
The resulting trailer is described as "a Super Bowl-level spot", which you can see below.