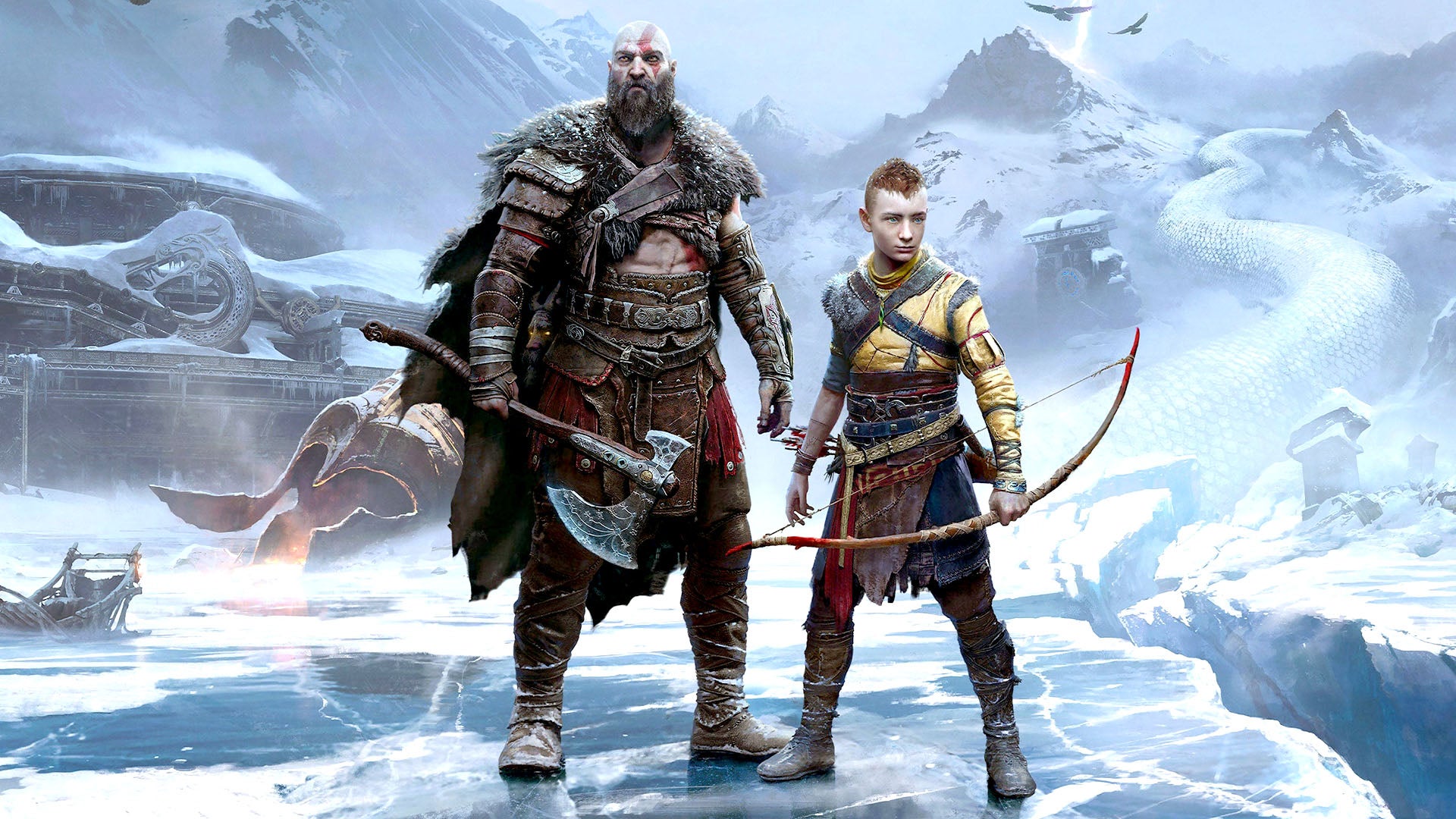 God of War made a huge impact when it arrived four years ago. This reinvention of Kratos struck a chord and fans have been anxiously awaiting its sequel, God of War: Ragnarök. That moment has arrived at last – but the new game arrives in a very different world: PlayStation 5 has been on the market for two years while PS4 is now firmly in last-gen territory. One of the developers recently noted that this is a PlayStation 4 game at its heart designed to push that platform to its limits, but what does this mean for the PS5 version? In the last couple of years, there's been plenty of controversy about what cross-gen really means and God of War: Ragnarök certainly makes for an interesting case study.
My first big takeaway is that Ragnarök's presentation is remarkably polished. Modeling work is phenomenal throughout the game and across every single character and creature but it's not just the designs themselves but the overall cutscene direction and animation work. From what I understand, these scenes are created using performance capture – that is, the motion and facial movement of the characters are captured and this data is used to build out each scene. While there are larger, action-driven scenes throughout, I was more impressed with the quality of the conversations between various characters. The facial expressions and body language really bring the characters to life in a way that makes watching them fully engaging.
Like the original, God of War: Ragnarök is presented with a single, unbroken shot but this time, the game now features multiple playable characters. The seamless transition from Kratos to Atreus and back again really caught my attention – you basically enter a cutscene as, say, Kratos – it's a seamless transition. As the cutscene comes to a close, however, the camera will find its way to Atreus instead where control is restored. Of course, there's so much more to the presentation than characters alone and that's where the world design comes into play.