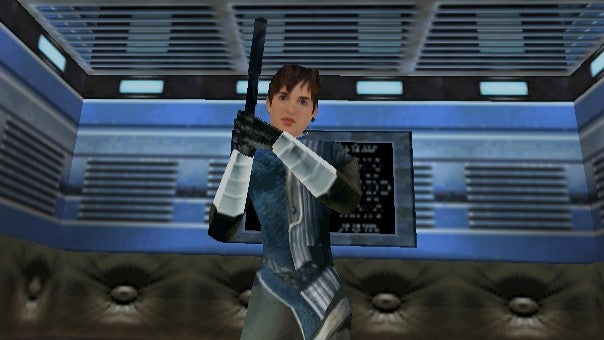 New footage filmed on the show floor of E3 1999 has been posted on YouTube, and gives us one of the closest looks yet at the cut "Perfect Head" feature from N64 gem Perfect Dark.
Perfect Head would have allowed players to scan a face into the game using the camera on a Game Boy, which could then be mapped onto a multiplayer character's head. The feature was complete and functional, but was removed from the game for its release.
In an 2020 interview conducted by our own Wesley Yin-Poole, several of the developers revealed it had been removed at Nintendo's request due to the recent Columbine High School massacre and concerns over the feature's potential uses.