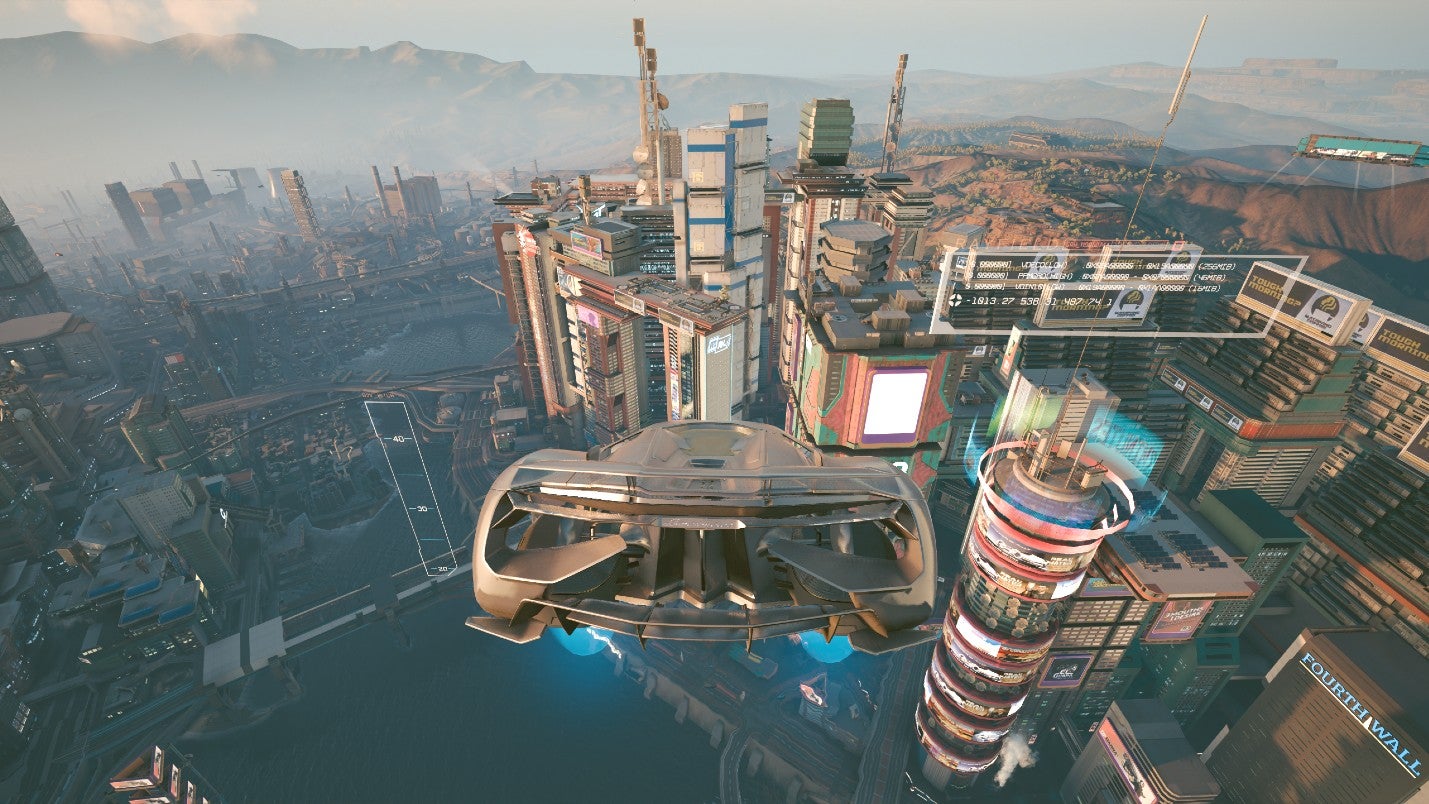 A mod for Cyberpunk 2077 enables Night City's vehicles to take to the skies.
The mod in question comes from Jack Humbert on Nexus Mods (via PC Gamer). Named 'Let there be flight', this mod "enables a configurable flight system for all vehicles with custom thruster models, visual & sound effects, and animations."
This adds something to Cyberpunk 2077 that many had hoped would have been included on the game's initial release almost two years ago.