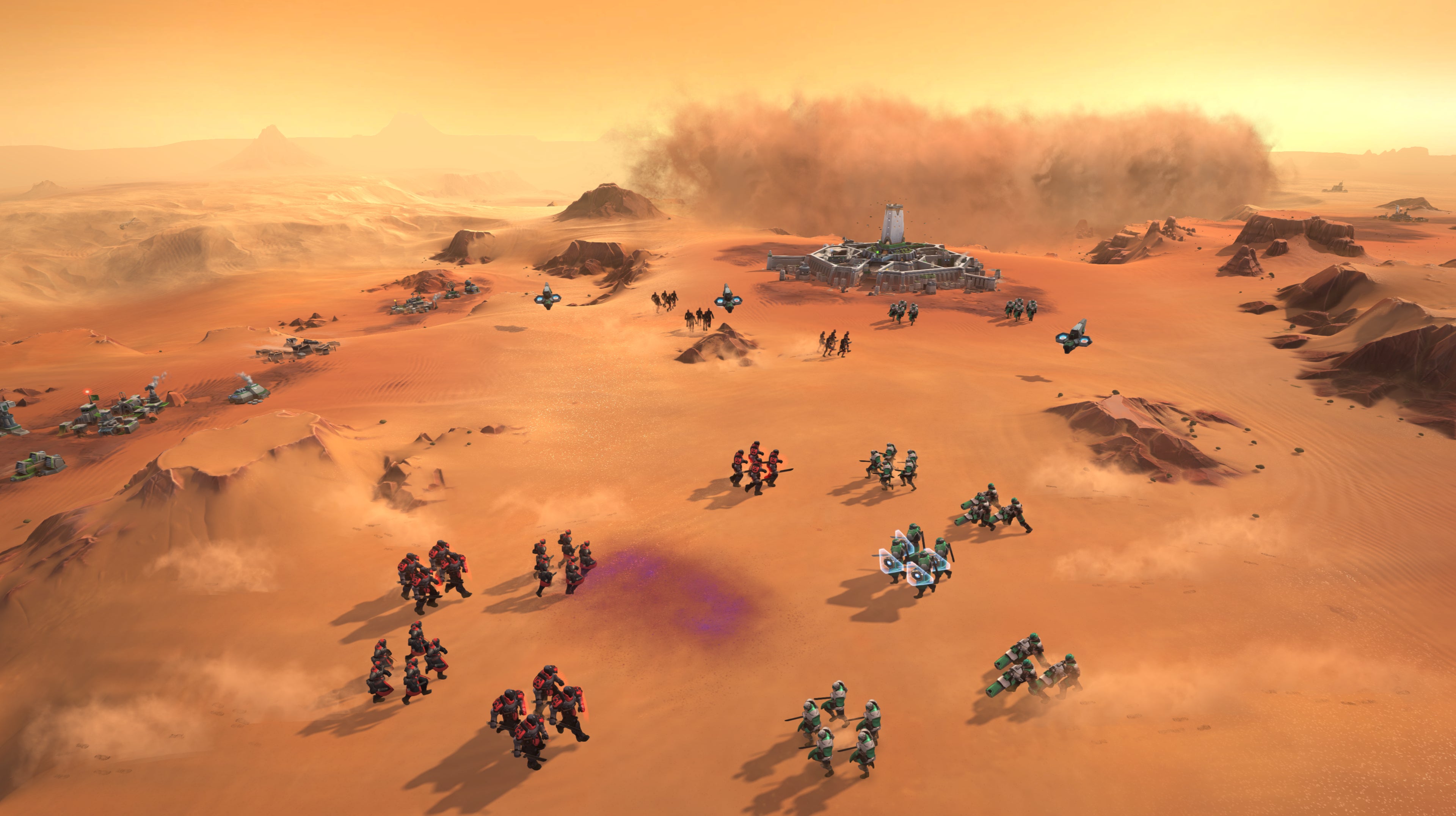 Northgard developer Shiro Games' sci-fi strategy game Dune: Spice Wars now includes multiplayer support following the launch of its its first major early access update.
Dune: Spice Wars was well-received when it launched into Steam early access back in April, but several key features were missing from that initial release, including all-important multiplayer support. Shiro eventually confirmed multiplayer would arrive this "summer" as part of its inaugural development roadmap, and that day is finally here.
According to today's patch notes, Dune's multiplayer can utilise both dedicated servers and peer-to-peer connections, and enables players to try their hand at 2v2 matches or test their mettle in four-person free-for-alls, playing as Atreides, Harkonnen, Fremen, or Smugglers.