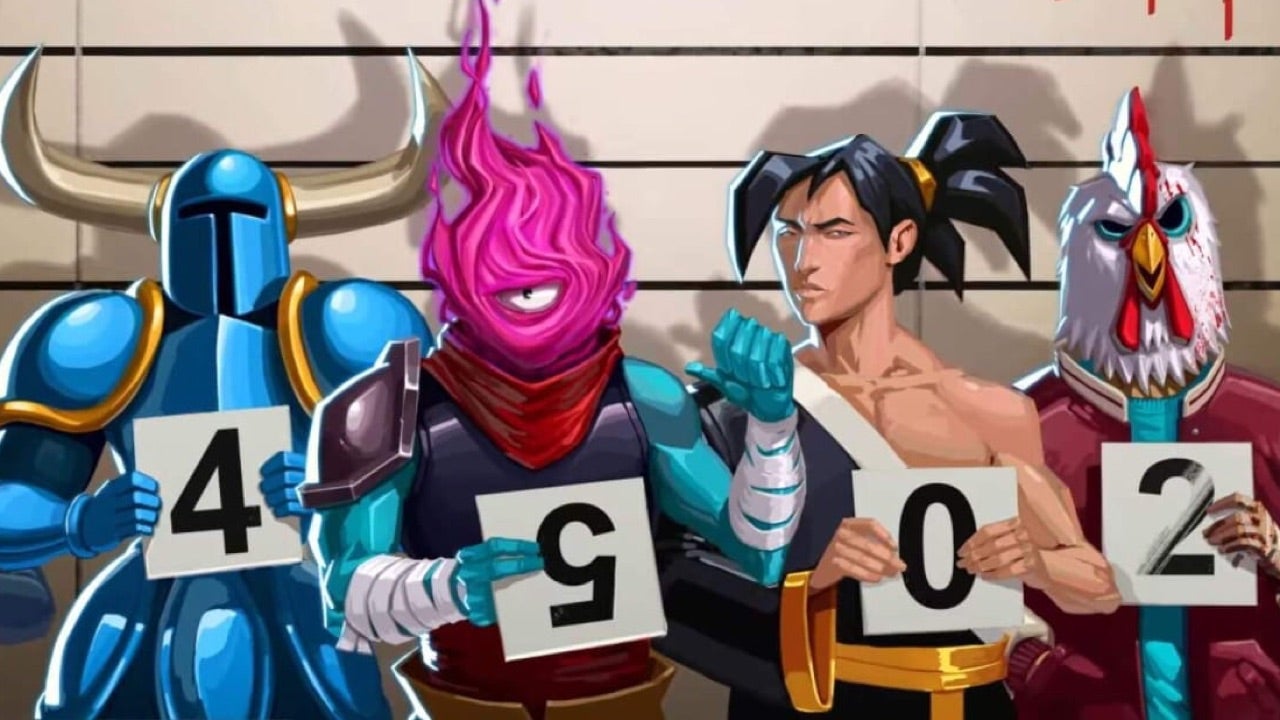 Dead Cells, the acclaimed rogue-like action-platformer from developers Motion Twin and subsidiary Evil Empire, has thrown open its doors to welcome another batch of familiar gaming faces – from indie favourites including Hotline Miami, Shovel Knight, Terraria, and Slay the Spire – in its new Everyone is Here Vol. 2 update on PC.
A follow-up to last year's first Everyone is Here update – which featured crossovers with Hollow Knight, Hyper Light Drifter, Blasphemous, Guacamelee, Curse of the Dead Gods, and Skul: The Hero Slayer – Vol. 2 features guest appearances from another six titles.
Up first is Yacht Club Games' beloved retro platformer Shovel Knight – no stranger to crossovers and cameos – whose Dead Cells appearance takes the form of a new outfit and an accompanying Brutality weapon known as the King Scepter. THis lets players mimic King Knight, dashing around and bouncing on enemies' heads.