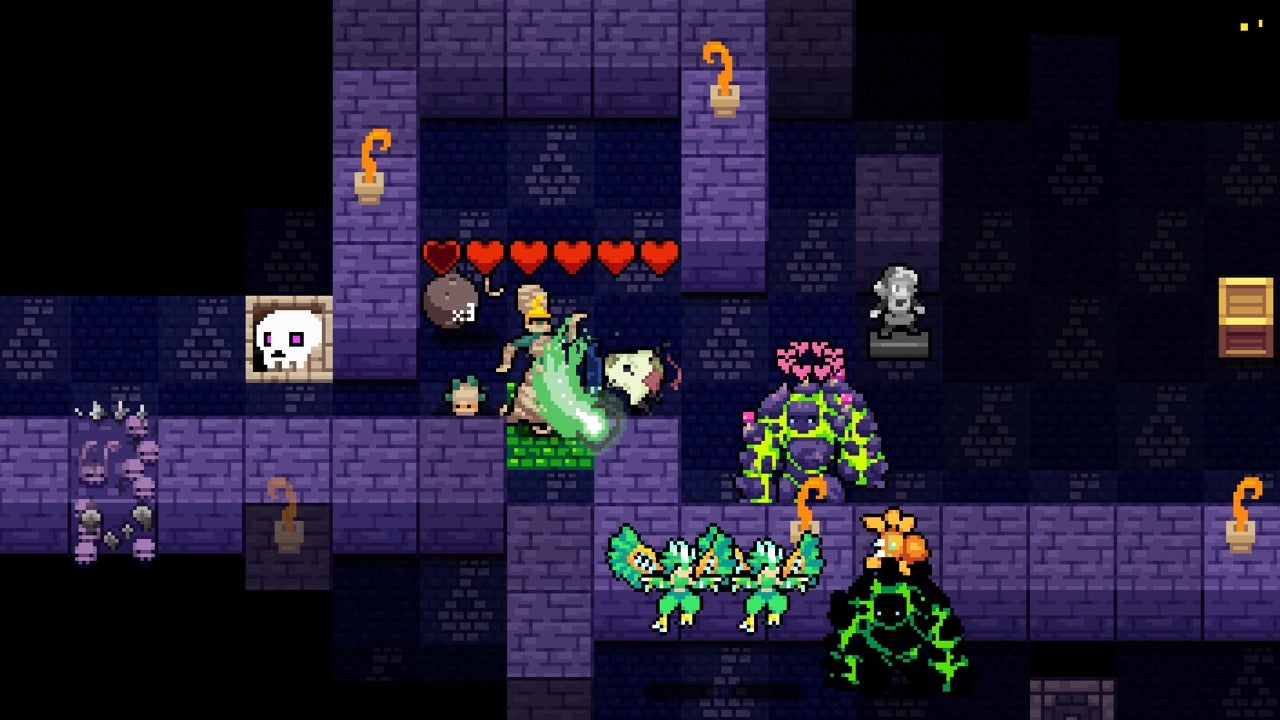 Crypt of the Necrodancer, the acclaimed rhythm-based dungeon-crawler from Brace Yourself Games, has – following its first update in five years last month – launched a huge new expansion, titled Synchrony, into Steam early access, bringing new characters, online multiplayer, and more. And if that wasn't enough, there's also some sort of sequel or spin-off on the way.
Getting the latter part of the announcement out of the way first, as details are currently rather limited, the follow-up is called Rift of the Necrodancer and is described as "new standalone rhythm game in the Necrodancer universe." Exactly what form it'll take is currently unclear, but Brace Yourself says to "stay tuned" for more details.
Thankfully, if it's details you want, Crypt of the Necrodancer's newly released Synchrony DLC delivers in spades, arriving alongside an absolutely enormous set of release notes. To summarise though, it brings three new characters, new enemies, new items, online multiplayer, a new Versus mode, full mod support, plus a stack of DLC-exclusive features.