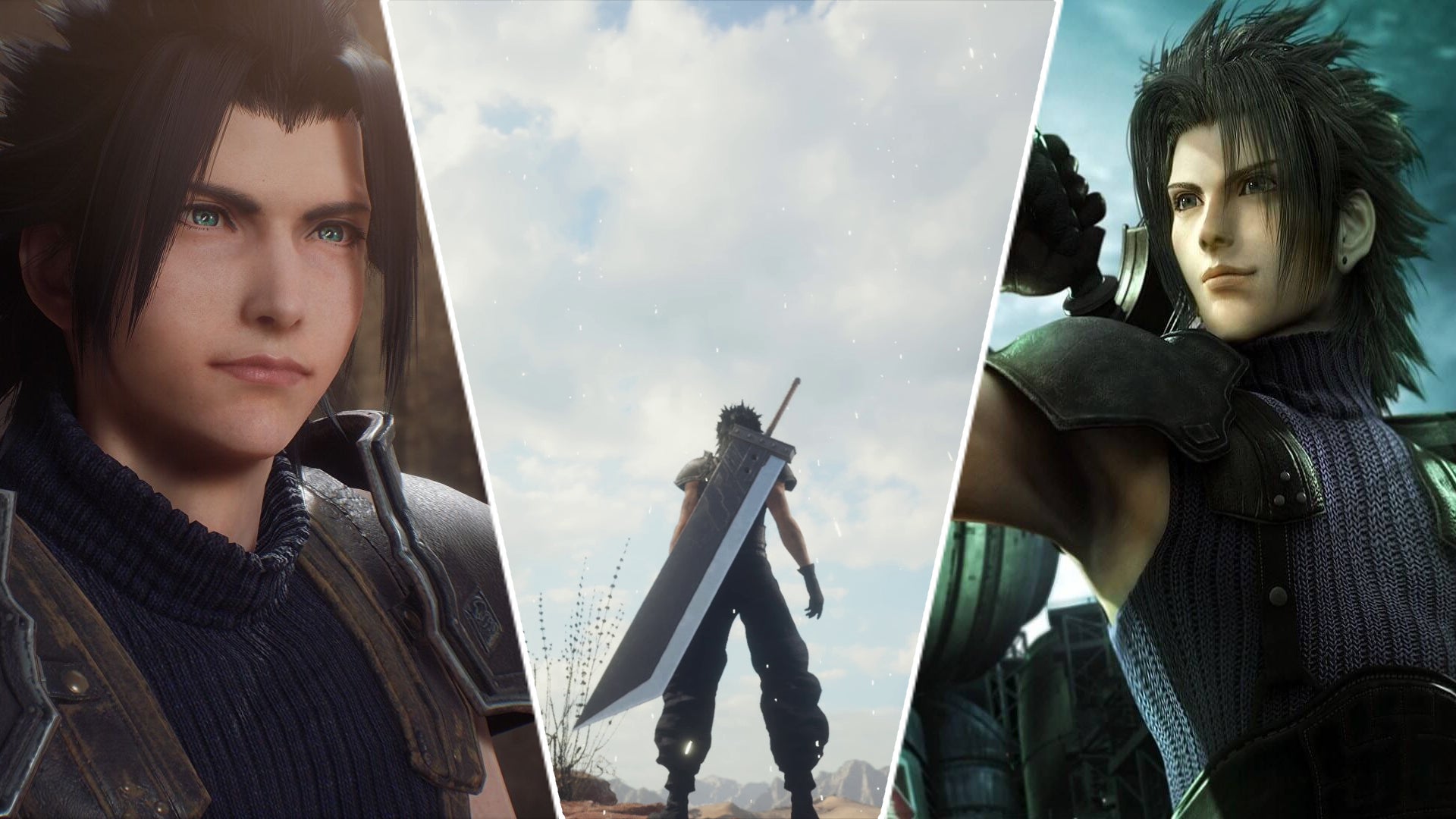 As a vital piece of the Final Fantasy 7 lore and universe, it always seemed inevitable that Square Enix would somehow re-release Crisis Core, the FF7 prequel that first released for PSP in 2007. The release, which FF7 steward Tetsuya Nomura says promoted internal discussion about whether it'd qualify as a remake or a remaster, does sort of defy categorization – but now I've played it for myself, I'm going to try anyway.
Crisis Core: Final Fantasy 7 Reunion is a remaster. It's perhaps not quite 'more than a remaster', as Square Enix has suggested, but it's a bloody impressive run at tidying up and improving a game that was on a handheld console that, ultimately, was less powerful than the PS2.
In stills, Crisis Core definitely does look like more than a remaster, though. What you have here is low-key PS4 quality character models that wouldn't look out of place in FF7 Remake proper dropped into the PSP game. In many cases, it seems like Square Enix has made clever use of the FF7 Remake asset – directly using some models and textures from that game, just back-porting them to this 2007 title. In stills, and even sometimes in motion in combat, it looks pretty damn impeccable.