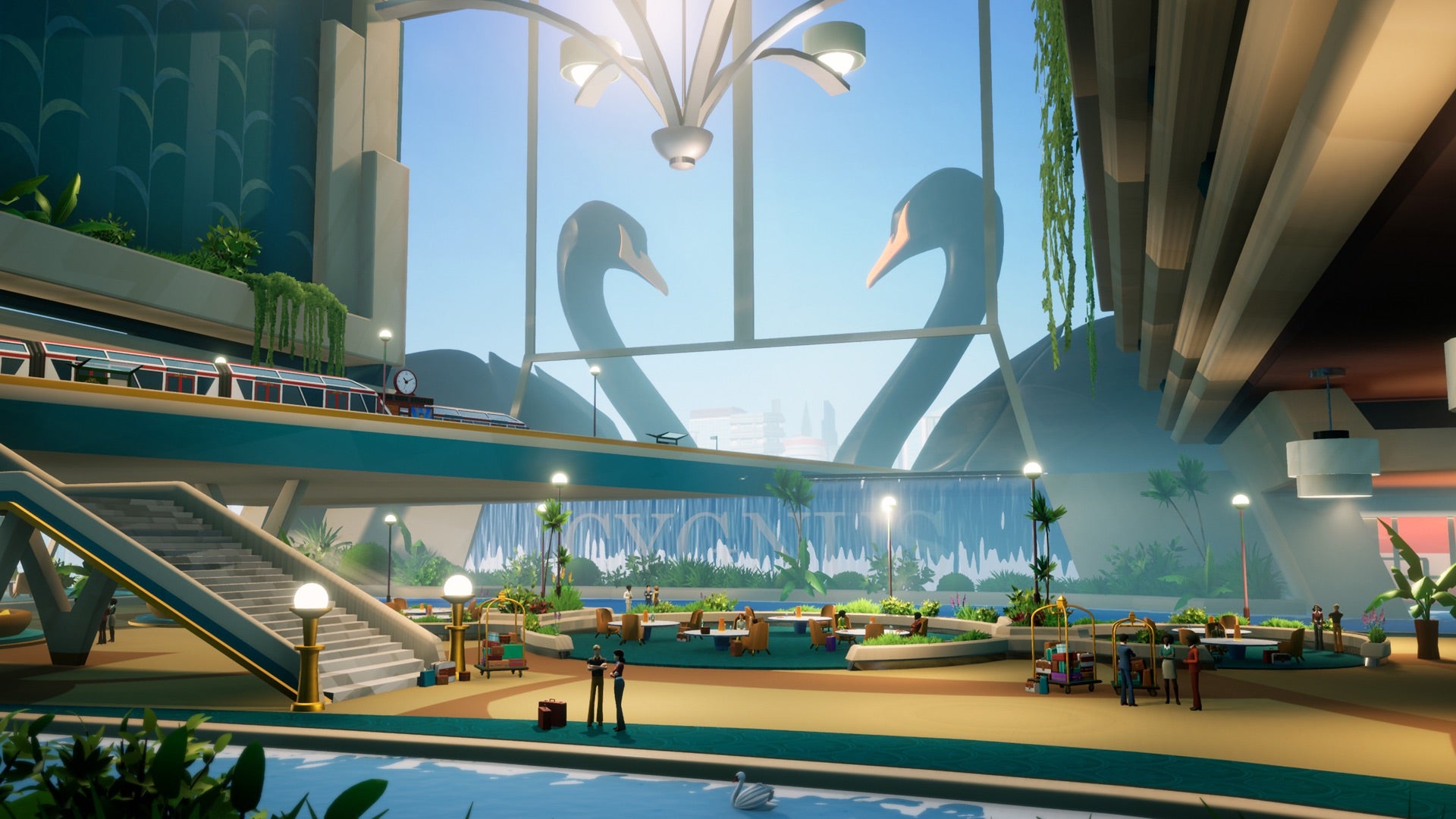 Out of the Blue, the studio behind 2020's wonderful Lovecraftian island adventure Call of the Sea, has shared a first proper look at its next title, the Truman-Show-esque American Arcadia.
American Arcadia, which was initially teased earlier this year, takes place in a retro-futuristic metropolis where the citizens have no idea they're actually contestants on the most watched reality show on the planet.
What follows is a daring escape – presented as a documentary, complete with interviews and police interrogations – as players take control of two different characters in two different locations, each with their own playstyles.