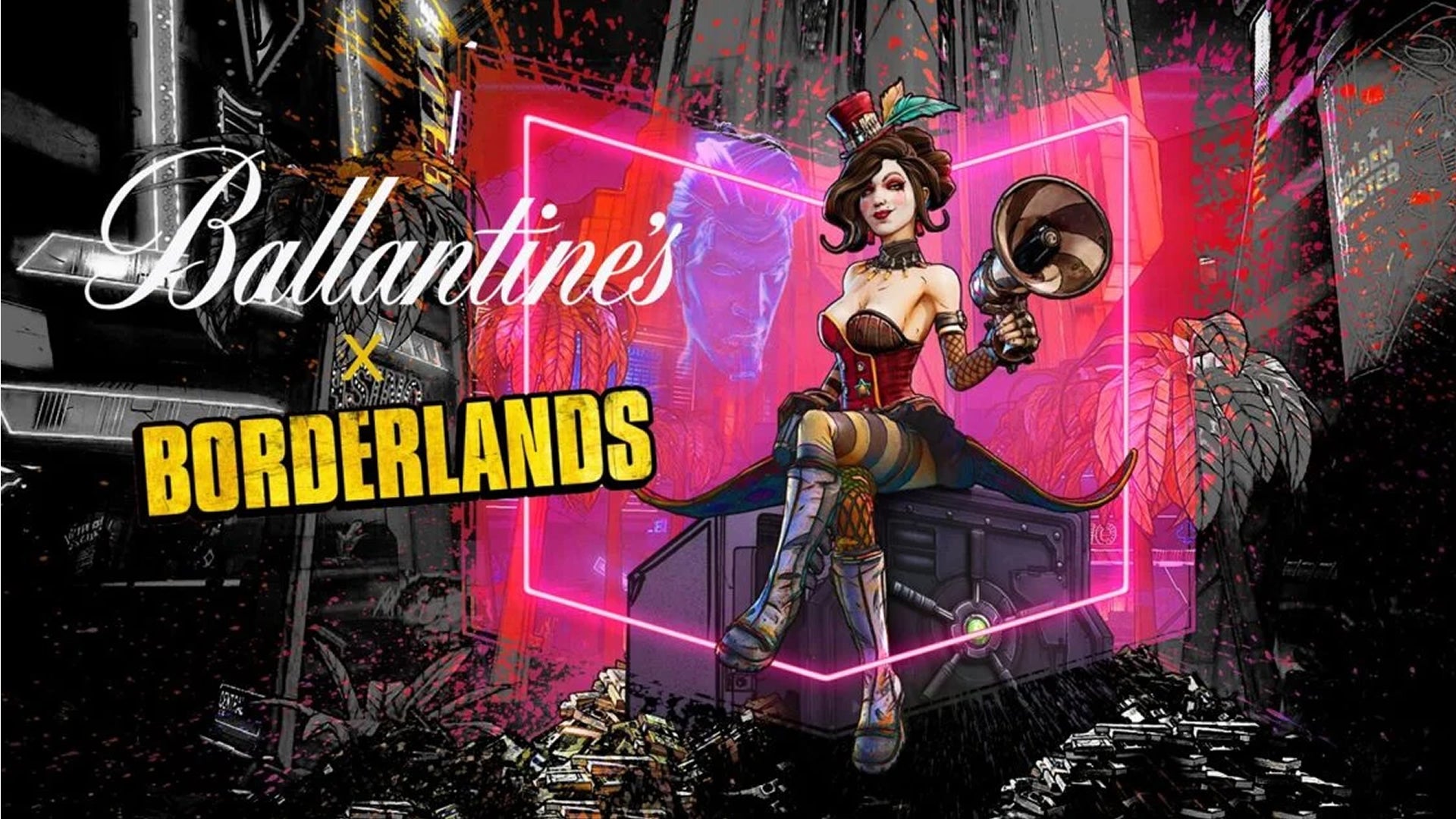 The worlds of Borderlands and boozing are set to collide in an unexpected new tie-in between the Borderlands series and Ballantine's Whiskey.
As part of the tie-up, Borderlands owner Gearbox is partnering with alcohol manufacturer Pernod Richard on what the two companies are calling a "long-term partnership" which will see the two brands entwined.
The partnership was introduced with a new video featuring Borderlands series regular Moxxi – and Claptrap, of course. It also functions as a responsible drinking PSA, which is a nice touch.