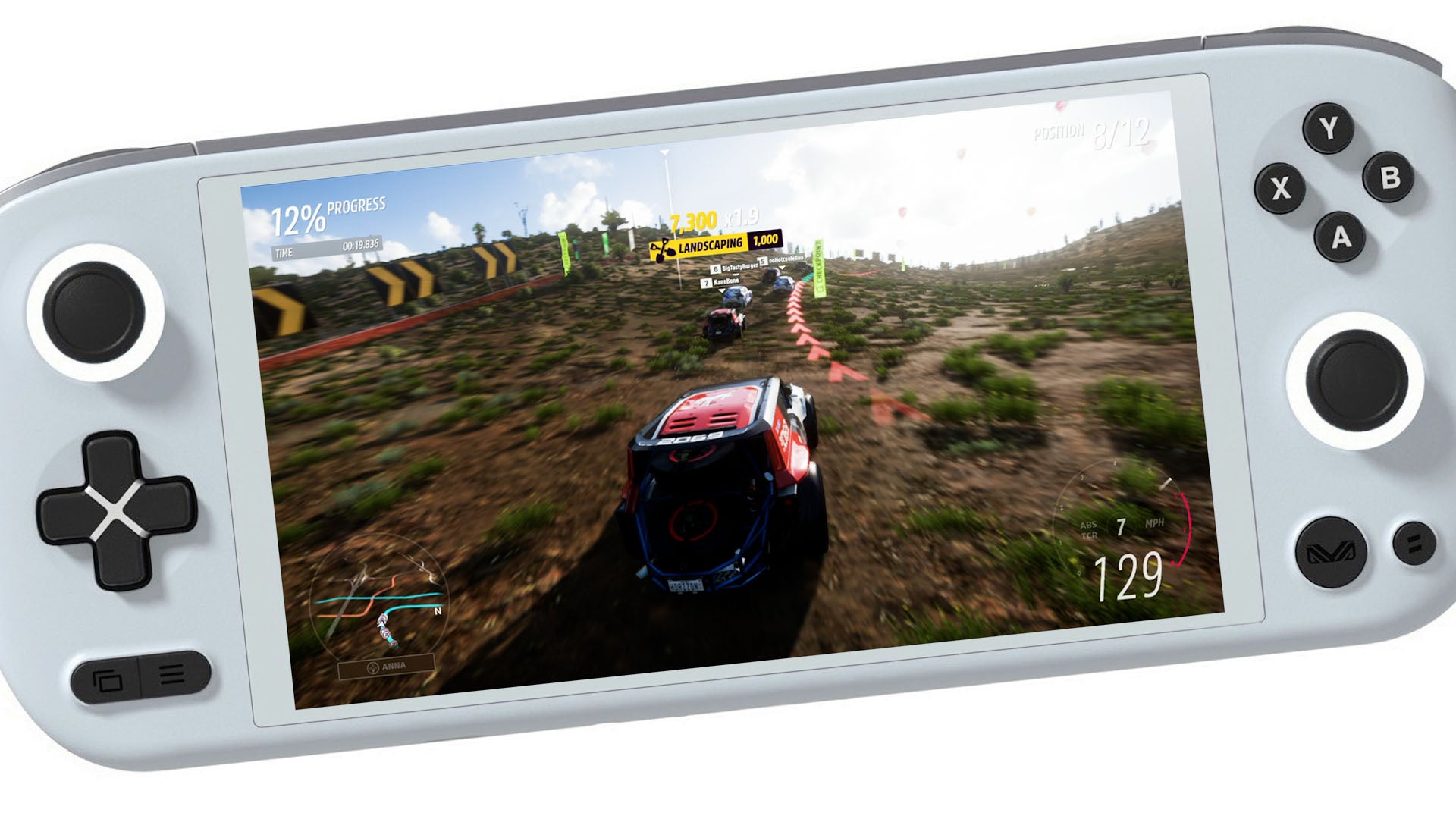 Steam Deck may well be the most mainstream example of the handheld gaming PC, but Valve is certainly not the first company to give the concept a shot. Other manufacturers got there first and continue to innovate with intriguing products. The AyaNeo Air is the most exciting of those handhelds yet, in that it's something of an anti-Deck. The Air is small and easy to handle in the way that Steam Deck is not. It has the OLED panel with the inky blacks and incredible contrast that the Deck's mediocre IPS LCD does not. Also – for good or bad – it runs on Windows 11, meaning that it plays everything, something that remains beyond the Deck when running the default Steam OS.
First impressions are compelling, exactly because of its miniature form factor, like a kind of hybrid between Switch, Switch Lite and PlayStation Vita. But it's at this point we should point out that there are actually two versions of the AyaNeo air – a standard model with a 28Wh battery and a thicker, heavier Pro model with a 38Wh variant. Battery life, as we shall discover, is a real problem on the standard machine.
What both have in common are the same basic aesthetics, the same excellent analogue sticks and face buttons, the same lovely display and the same SD card reader. I found the shoulder triggers a little 'spongy' for my tastes while the shoulder buttons feel a little insubstantial but there are some genuine nice ideas here, such as USB-Cs top and bottom, both capable of charging.