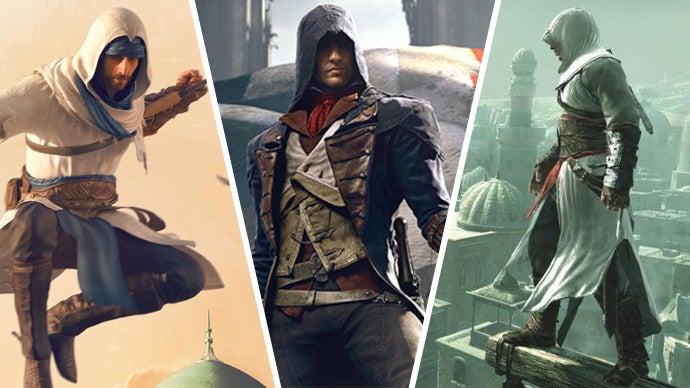 Assassin's Creed Mirage is pitched as almost a quasi-remake of the first Assassin's Creed game: it takes place in a similar region, and will modernise much of its gameplay mechanics.
However, Mirage is a different beast, and by focusing on a single city and taking into account all the refinement and iteration that the series has enjoyed since 2007, it may end up playing more like a much younger and frankly criminally underappreciated entry in the series: 2014's Unity, as I argue in the video above.
Mirage occurs a couple of decades earlier than the events of Valhalla, and a couple of centuries earlier than the first game, but will essentially bridge the gap between the ancient world trilogy of sprawling RPGs that we've been enjoying since Origins, and the action-adventure games of the series' past: bringing the franchise full circle, and providing a neat stepping stone from the post-Roman world of Eivor, and the Levantine world of Altaïr.